A zine compiled of Craigslist missed connections from the Lawrence /KC area. 
All original typos included. People are weird. And smart.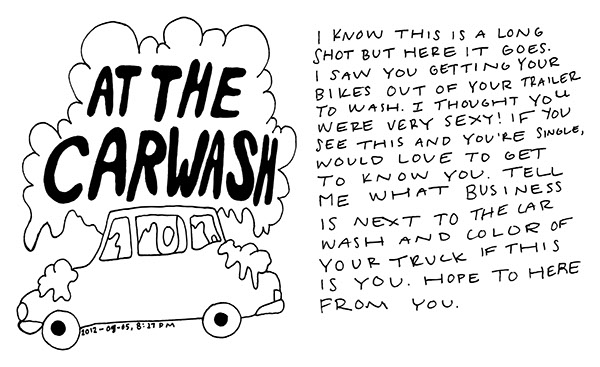 The assignment was to create a zine based on "the letter T". This could go any direction you wanted it to. I chose to go with "timing" which lead me to the missed connections on craigslist.