South Sands Hotel is an existing hotel that had been left derelict and recently developed illegally into appartments. Salcombe is one of the most beautiful places in the UK but has a real lack of quality accomodation to supply the thousands of visitors.   We were brought in to redesign the building into a 22 room boutique hotel with accompanying Bistro and Spa areas.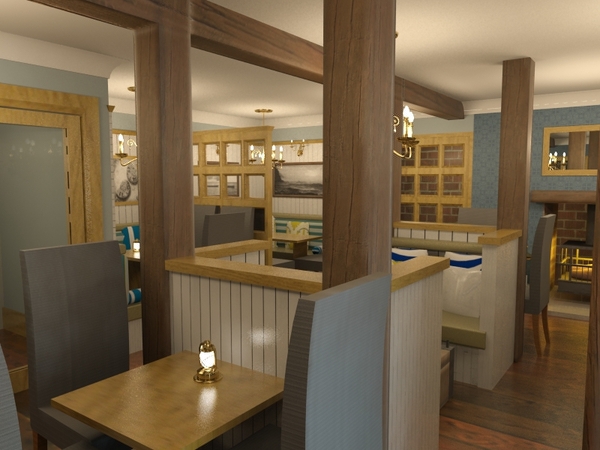 My main role was the preparation of drawings and 3D models for construction and planning as well as for
publicity.  I was therefore involved in liaison with the  construction team throughout project.  I also worked on helping to re-brand the company after they received a series of unsatisfactory results from third parties.  The construction is due for completion in the New Year and has already received a huge amount of enquiries.