National dutch supermarket chain "Super de Boer" has rebranded their customer card where people can collect bonus points, called Rocks', when shopping for groceries. The new card is introduced to people through an online platform and with instore elements. For this rebranding I designed a character based on the new card which is used in all the different media to promote the new card.

The character can also be seen on a specifically created website where people can register their new card so they have a chance to win prizes. They can win a year long free grocery shopping or a year long of free gas.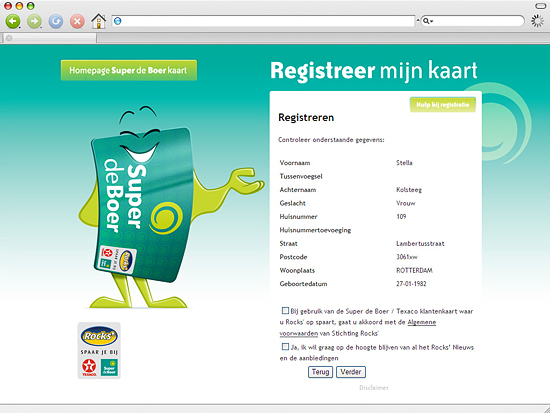 The character is also used in the weekly folders which are distributed to every household in the Netherlands each week.