T
Evolution Spiral is a co-creation between artist mp Warming and an international team of scientists and scholars whose expertise informs the artwork. The concept for the project springs from the architecture of the Reichstag Dome, designed by Norman Foster as a symbol for democracy. The project culminates with a proposed art installation atop Berlin's Reichstag (as shown above). 
Exhibitions comprised of a series of limited-edition graphic prints, incorporating science, are to accompany the installation. The exhibits will be held at a notable Berlin location, (most possibly Berlin's Naturekundemuseum) where audience members can view the artworks while perusing libraries of team member's publications.
The Reichstag installation would feature eighteen white flags, each depicting a graphic of a team member's ear, an intentional nod to Berlin's history as a center for the Dada and Fluxus art movements. The absurdity of the ears in installation is meant to convey the joyful city Berlin has become. For the viewer, the flags may represent the surrender of the ego to a state of authentic listening. As the symbol for military surrender, white flags also suggest surrender of armies as humankind's evolutionary path towards world peace. 
The Evolution Spiral team reaches across the disciplines of art, science, architecture and the humanities to revisit the spiral form of the Reichstag Dome as a metaphor for evolution, and in so doing, hopes to engage broad audiences in an exploration of our world's diversity and the importance of protecting it.​​​​​​​
Title: Ammonite Collection Rooms
Size: 50 x 70 cm. / 20 x 27.5 inches
Limited Edition of 50, signed & 
Printed on cotton paper by Fabriano, Italy
Price: $600 (or equivalent €) 
including tax and shipping
Contact: mpwarming@outlook.com 
for further purchase information
and high resolution image details
Dr. Professor Tamir Bar-On, Political Scientist at the Department of International Relations and Humanities at the Monterrey Institute of Technology. Leading Anglo-American expert on the European New Right and Fascism. Author of Where Have All The Fascists Gone?, The French New Right: Three More Interpretations (forthcoming) and numerous academic articles from International Politics to Patterns of Prejudice including "Fighting Violence: A Critique of the War On Terrorism"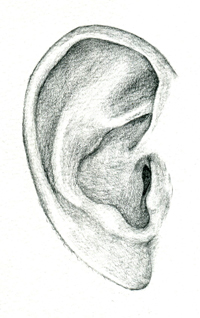 Architect + Landscape Urbanist Iñaki Echeverria, Founder & Director Iñaki Echeverria. Parque Ecologico Lago Texcoco, México 1,430,000,000 sqft remediation and reclamation project; Children´s Museum Papalote, Monterrey, México; Museum and IMAX theater in Parque Fundidora Monterrey Parque Bicentenario; Second prize National competition to transform the 5,500,000 sqft Oil Refinery into an Ecological Park. http://inakiecheverria.com
Dr. Dieter Korn, Paleontologist & Curator of the Ammonite Collection, Naturkundemuseum Berlin and Scientist at the Leibniz Institute for Research on Evolution and Biodiversity. Dr Korn has published or coauthored over 100 papers since 1979, including the description of numerous new species of cephalopods. http://www.naturkundemuseum-berlin.de/en
Dr Wendy Wheeler, Professor of English Literature and Cultural Inquiry, Faculty of Social Sciences and Humanities, London Metropolitan University. Author of Biosemiotic Investigations: Matter, Mind and the Carrying, Lawrence & Wishart (in progress); Biosemiotics: Nature/Culture/Science/Semiosis, Living Books About Life series, Open Humanities Press, 2011; The Whole Creature: Complexity, Biosemiotics and the Evolution of Culture, Lawrence & Wishart, 2006; The Political Subject: Essays on the Self from Art, Politics and Science, Lawrence & Wishart, 2000; A New Modernity? Change in Science, Literature and Politics, Lawrence & Wishart, 1999; and numerous articles and essays on biosemiotics, creativity and culture.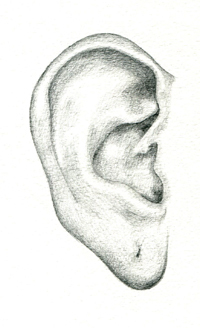 Tina Meadows, Electrical Engineer for Robotics at NASA and for Chernobyl Clean-up USA/Russia.
Foster + Partners' architectural rendering of the Reichstag and Dome with mp Warming's drawings of the ears from "Team of Science" members on flags for installation. With heartfelt thanks to all project partners and participants.