The Evolution Spiral project is part and practice for a future paradigm of creativity- a future that begins by inviting unusual ideas into open ears. The project is inspired by Foster + Partner's Reichstag Dome and begins by reflecting upon its structure, an architecture of unparalleled elegance, in metaphor. The dome, like a giant ear poised to discern world wide information, was designed to symbolize a democratic process (where everyone is heard).
The growth of humankind's ability to access information instantaneously brings us to a stage of development where an understanding of complex systems far outweighs rote knowledge. Inclusive clusters of team concept development are occurring in most fields. This process is best actualized by the world's most innovative architects; architectural design and engineering teams are building ecologically sustainable structures embraced with streamlined designs created with scientific use of materials, space and environment. 
This Evolution Spiral Art/Science project, informed by architecture, mimics the architects' co-creating strategies. The project's "Team of Science" is a professional think tank of scientific and scholarly investigation. These intellectuals lend their expertise to the project's artworks, as each contributes her/his subject specialty for contemplation and cross reference. As we approach the physical structure of the Reichstag Dome as metaphor for evolution, we experiment in concert to develop a co-creative prototype for communication via fine art. It is of no small consequence that our DNA spirals into a double helix. We have no choice but to evolve.
Title: Ammonite Collection Rooms
Size: 50 x 70 cm. / 20 x 27.5 inches
Limited Edition of 50, signed & 
Printed on cotton paper by Fabriano, Italy
Price: $600 (or equivalent €) 
including tax and shipping
Contact: evospiral@gmail.com 
for further purchase information
and high resolution image details
Dr. Professor Tamir Bar-On, Political Scientist at the Department of International Relations and Humanities at the Monterrey Institute of Technology. Leading Anglo-American expert on the European New Right and Fascism. Author of Where Have All The Fascists Gone?, The French New Right: Three More Interpretations (forthcoming) and numerous academic articles from International Politics to Patterns of Prejudice including "Fighting Violence: A Critique of the War On Terrorism"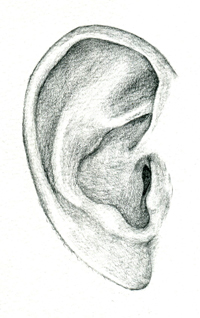 Architect + Landscape Urbanist Iñaki Echeverria, Founder & Director Iñaki Echeverria. Parque Ecologico Lago Texcoco, México 1,430,000,000 sqft remediation and reclamation project; Children´s Museum Papalote, Monterrey, México; Museum and IMAX theater in Parque Fundidora Monterrey Parque Bicentenario; Second prize National competition to transform the 5,500,000 sqft Oil Refinery into an Ecological Park. http://inakiecheverria.com
Dr. Dieter Korn, Paleontologist & Curator of the Ammonite Collection, Naturkundemuseum Berlin and Scientist at the Leibniz Institute for Research on Evolution and Biodiversity. Dr Korn has published or coauthored over 100 papers since 1979, including the description of numerous new species of cephalopods. http://www.naturkundemuseum-berlin.de/en
Dr Wendy Wheeler, Professor of English Literature and Cultural Inquiry, Faculty of Social Sciences and Humanities, London Metropolitan University. Author of Biosemiotic Investigations: Matter, Mind and the Carrying, Lawrence & Wishart (in progress); Biosemiotics: Nature/Culture/Science/Semiosis, Living Books About Life series, Open Humanities Press, 2011; The Whole Creature: Complexity, Biosemiotics and the Evolution of Culture, Lawrence & Wishart, 2006; The Political Subject: Essays on the Self from Art, Politics and Science, Lawrence & Wishart, 2000; A New Modernity? Change in Science, Literature and Politics, Lawrence & Wishart, 1999; and numerous articles and essays on biosemiotics, creativity and culture.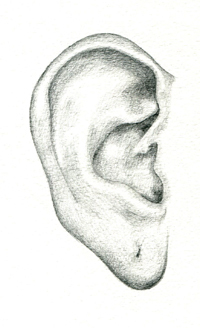 Tina Meadows, Electrical Engineer for Robotics at NASA and for Chernobyl Clean-up USA/Russia.
Foster + Partners' architectural rendering of the Reichstag and Dome with mp Warming's drawings of the ears from "Team of Science" members on flags for installation. With heartfelt thanks to all project partners and participants.