CLEVER°FRANKE (C°F) publishes annual weather charts. In these charts, we explore methods to visualize last year's weather.

This year, we focus on the relationship between data about the weather provided by the KNMI (Royal Netherlands Meteoro-logical Institute) and the sentiments in social media about the weather. Is the way how people rate the weather on the internet in accordance with the meteorological facts? To analyse this, we have used 714,843 messages concerning the weather in this chart. The messages were collected from a variety of websites, social media platforms and internetfora.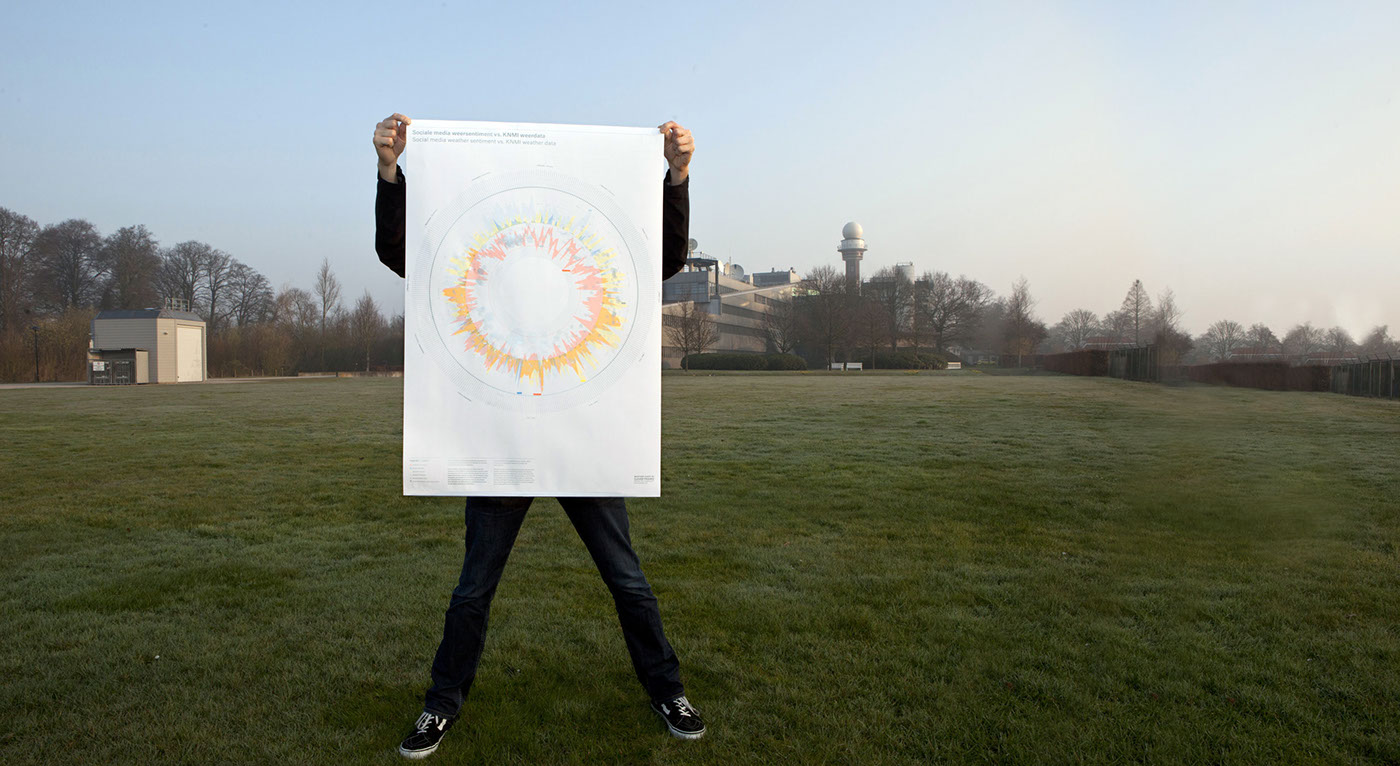 Our weather chart of this year provides several interesting observations; sunshine is prominent in the way most people rate the weather. The correlation between sunshine and weather sentiment is stronger than the correlation between weather rating and sentiment.

Overall, the Dutch weather is predominantly rated negatively (58%). Only in April and March people rated the weather mostly positive. Along with the increase in general use of social media in 2011, the amount of messages about the weather rose through-out this year. As the months passed, people rated the weather more negatively, especially in the month December.

The weather concerns us mostly on the mornings of working days: the amount of messages peaks between 7:00 and 8:00 AM and during lunchtime. During the weekend, we tend to write less about the weather.

The Dutch generally don't deceive themselves about meteorological circumstances: the accordance between positive and negative messages about the weather differs only 16.5% from the weather rating based on the data of De Bilt, the Netherlands.
 
For a better look at the visualizations, check: