The primary logo was inspired by 1920s cartoons and Kewpie dolls. The character is somewhat ambiguous as to her age. Is she underage? Is she just a little bit chunky? I don't know, but after a few more jello shots I won't care!
The B.lo word mark was designed to be used as a stand alone logo as well as a branding element.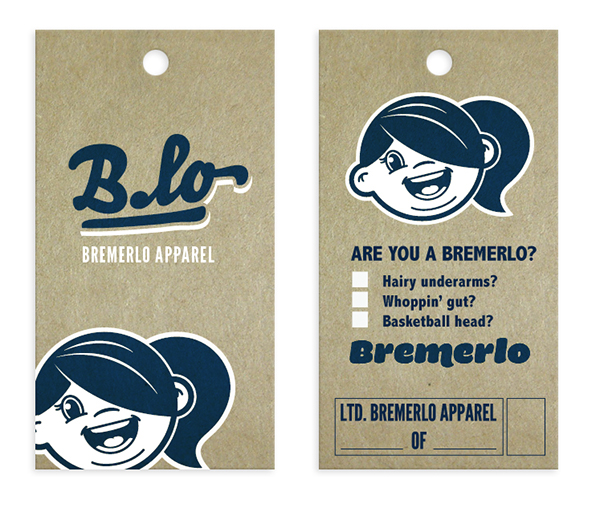 The character logo was designed to be flexible and simple enough to edit and use for different events. For Halloween we made buttons to be handed out at parties, which helped to raise awareness of the brand while immediately connecting with the audience: costumed party goers.