RESIDENTIAL- PRIVATE HOUSE
Perspective of the main entrance
Creation of a contemporary house.

Concept : Circulation / diagonale cutting
The cut transforms the space and creates a long corridor.
The corridor is used to connect all rooms.
The wall outside emphasizes the gesture of cutting.

Reference :
"A simple cut or series of cuts acts as a powerful drawing device 
able to redefine spatial situations and structural components".
-Gordon Matta-Clark


New approach : new Circulation into the house.
One axis links various functions of this house.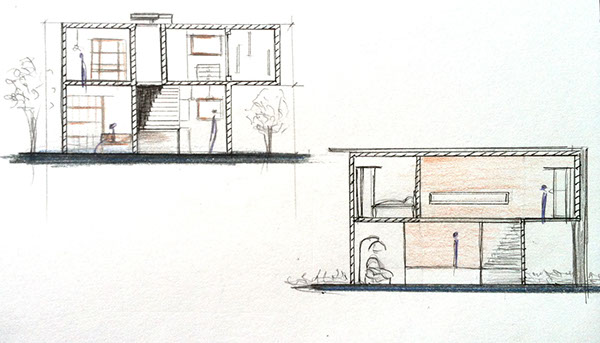 « Building cut »
I removed section of flours,
cellings and walls.
Perspective of the corridor