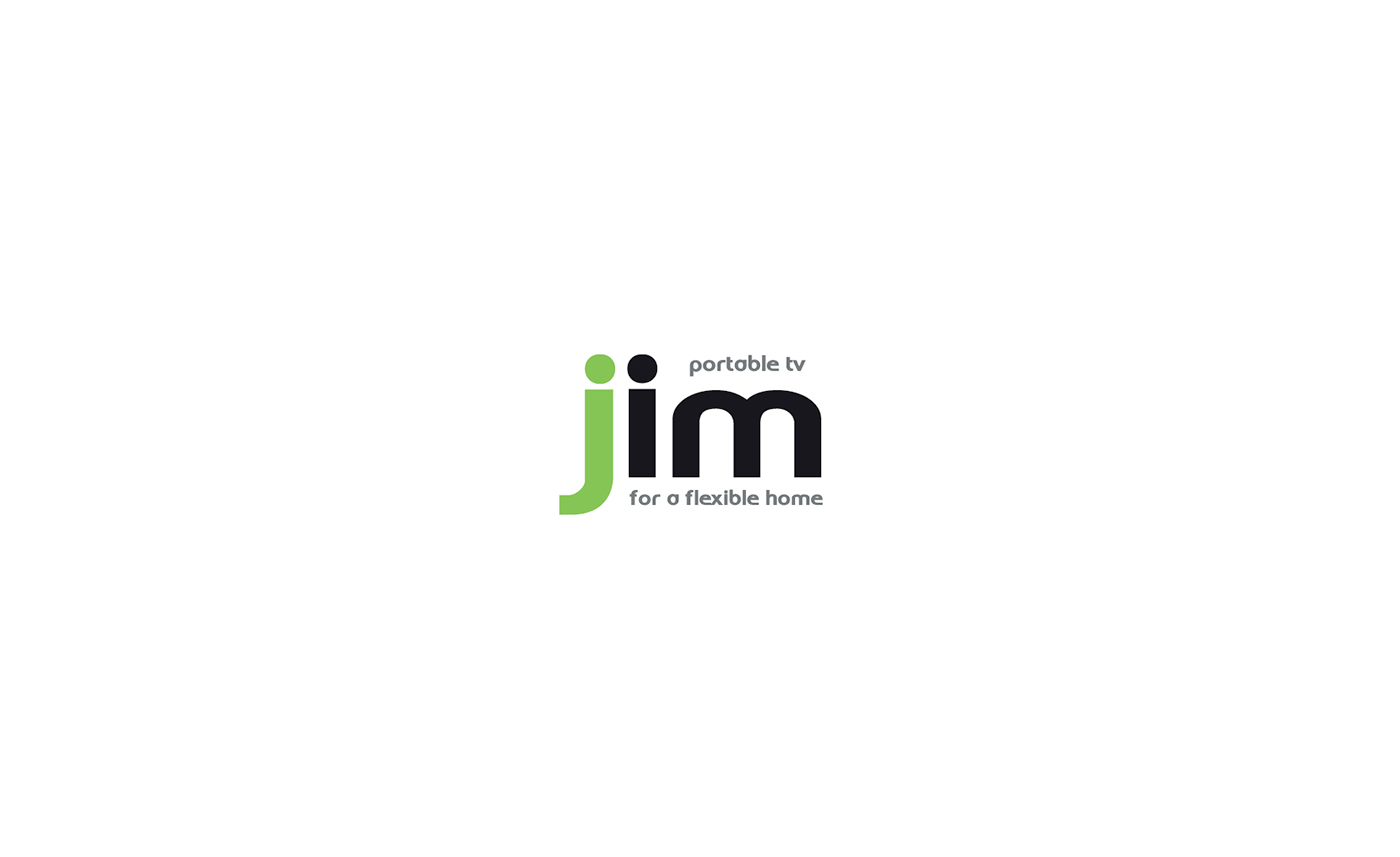 Jim is a concept of a portable TV that have been designed to fit the evolution of multimedia entertainement inside the home.
The family configuration is more flexible than ever, and as our daily schedule is being fragmented in a lot of small pieces, and our lives become more mobile, the Jim have been designed in answer to these needs of home mobility, the possibility to be inserted into different life scenarios in home, and therefore flexible to adapt to different postures.
Jim is composed with a white screen on the front, and a large handle above to be carried around easily. The large hole created by the handle also serves as a feature to be hanged on the wall with the Jim wall-mounted accessory, and can also be recharged this way with its internal battery.
A flexible grey part made of silicon is hiding a flexibility mechanism that allows the Jim to be bent frontward or backwards when wall-mounted.
The back of Jim is made of an anodized piece of aluminum, it is mounted on a hinge and maintain tightly to the main body with a magnetic closure. Its central pill-shape opening allows the sound and thermal ventilation to be directed outwards whether the stand is open or not.