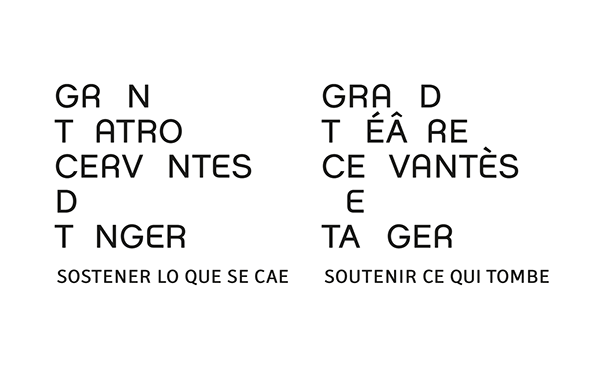 Since the Great Theater Cervantes of Tangier were built in 1913, it was a landmark and a cultural center of great productivity. It was closed in 1985. Nowadays is property of the spanish government, but still abandoned.
A group of citizens have created the marroquian-spanish association
Sostener lo que se cae
, what means Hold what it is falling. The association seeks to save the building from collapse and, above all, to achieve it became an useful space for culture in Tangier.
I have been working in the development of the identity in this project.
We have used
Secca
, a tipography designed by Andreas Seidel. We thank Andreas for letting us use his type in this project.