...an interior design of a coworking space
The interior design project of the Betahaus space in Sofia, Bulgaria, comprises the refurbishment of  an old building of the national telecommunications operator and was completed in the summer of 2012. Betahaus Sofia (www.betahaus.bg) features an open coworking space for up to 70 people, an event space, small offices and conference rooms and a cafe'.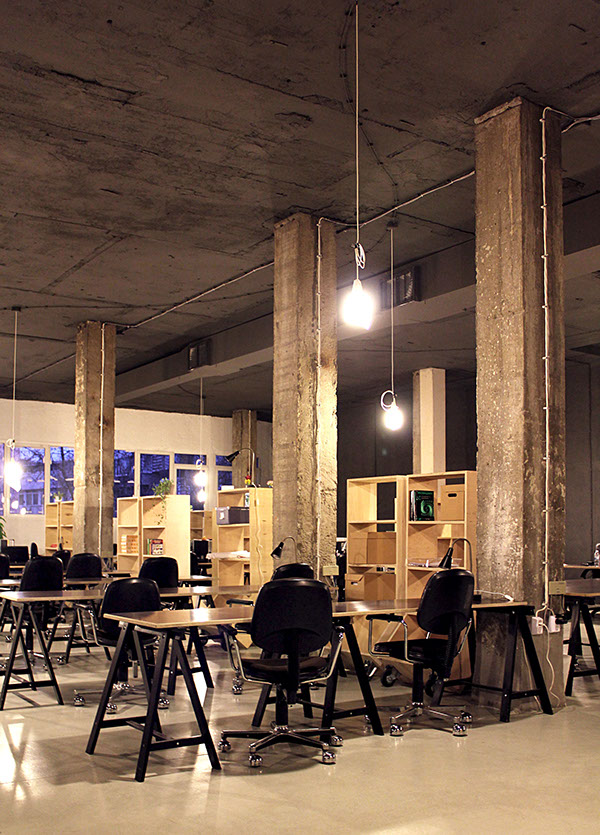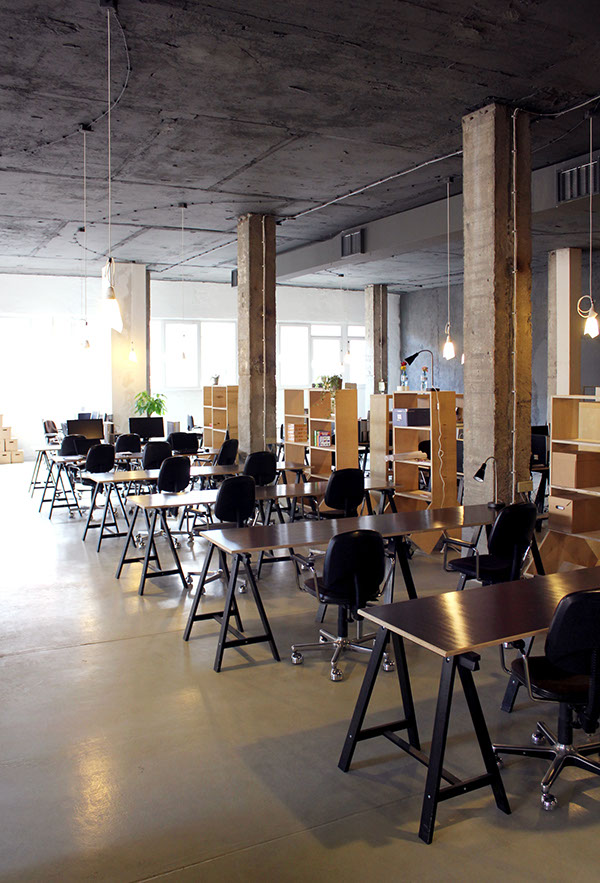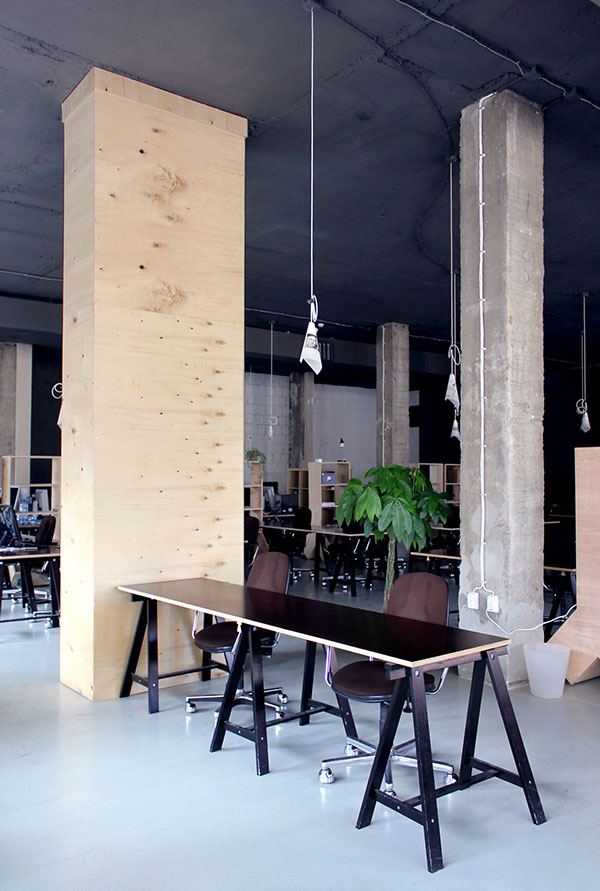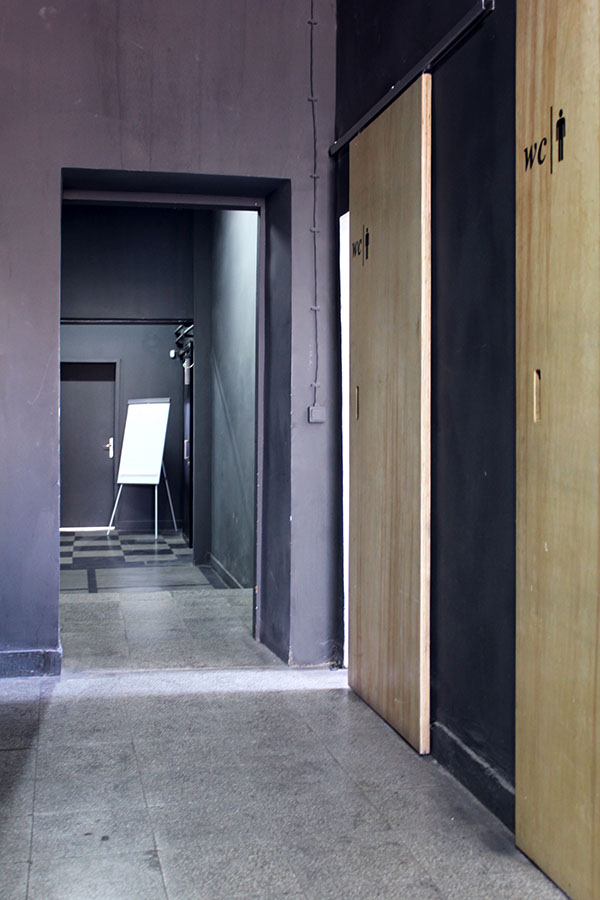 The cafe' is all white featuring bespoke furniture made from plywood and OSB, second hand sofas and armchairs, exposed electric installation and a sky blue flooring.