This is a charitable project by OMEGA and Daniel Craig in support of ORBIS International and their flying eye hospital.
ORBIS International is a non-profit organisation fighting blindness in developing countries where an estimated 90% of the world's blind people reside. Inspired by the partnership between OMEGA and their brand ambassador Daniel Craig, OMEGA donated a million dollars and pledged the profits from the sale of the specially designed Hour Vision Blue watches to help ORBIS in their cause.
In this first episode (30mins), we see how ORBIS brings much needed opthalmic care to the people in Mongolia's capital city: Ulan Batar. They do this by having installed a fully operational eye surgery unit on a DC-10 - dubbed the "Flying Eye Hospital". The documentary follows Craig he learns about eye surgery and witnesses first-hand the life-changing effect ORBIS has on its patients.
As creative director of this project my involvement was from beginning to end. I concepted each facet of the project starting with the watch and pulled together the film, TVC edits, print ads, posters, brochures, iPad publication and store front designs. This was a unique opportunity to develop advertising material that is both honest and directly helpful to people in need.
Needless to say the watch was a runaway success for OMEGA and has been in constant demand since then.
Director: Richard Bullock
Producer/s: Matt Buels and Jack Beardsly
Production Company: Hungry Man
Motion graphics: Brett McManus
Sound: Grand Central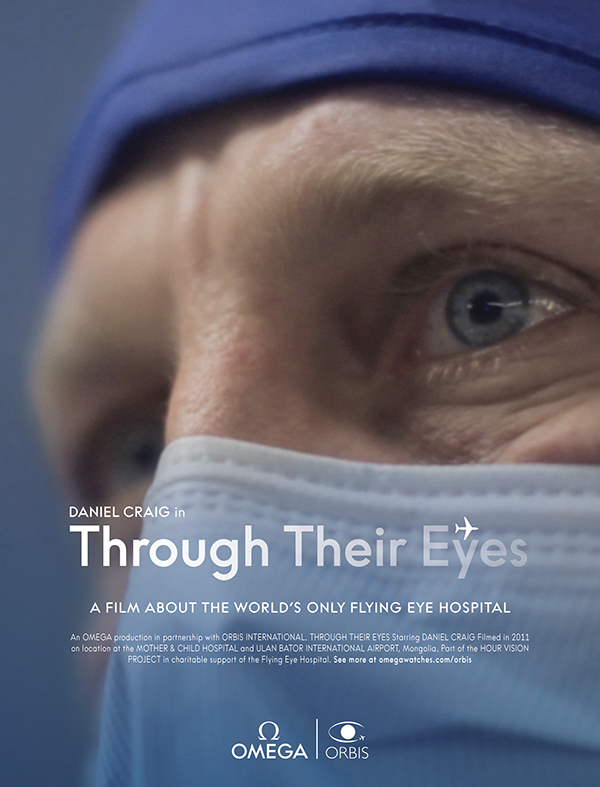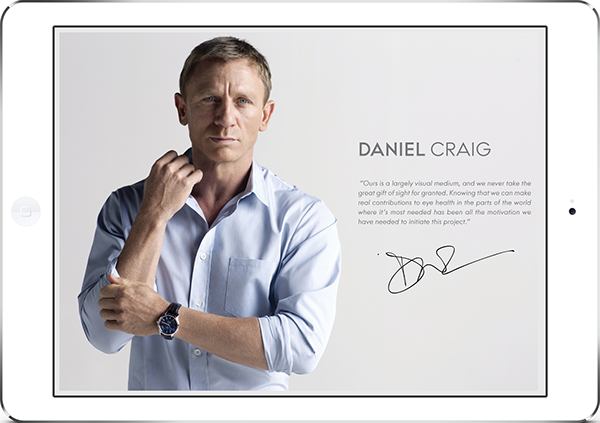 Downlaod publication from iTunes: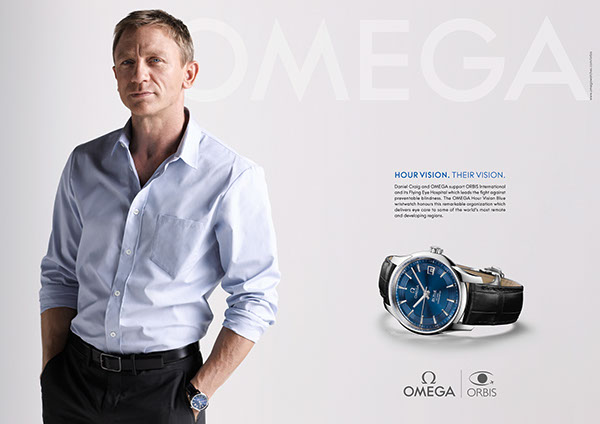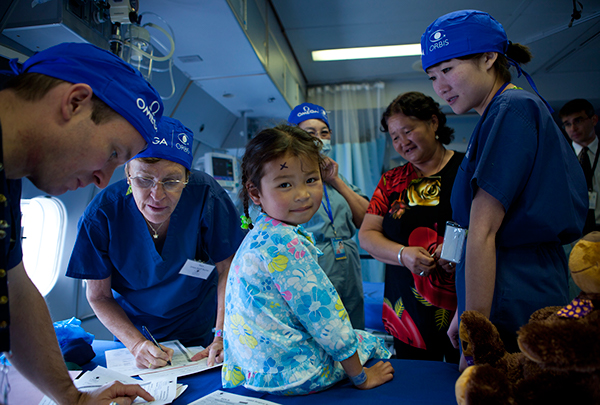 A BIG THANK YOU TO ORBIS, HUNGRY MAN AND THE COUNTLESS OTHERS WHO CAME TOGETHER TO PRODUCE THIS FANTASTIC PROJECT