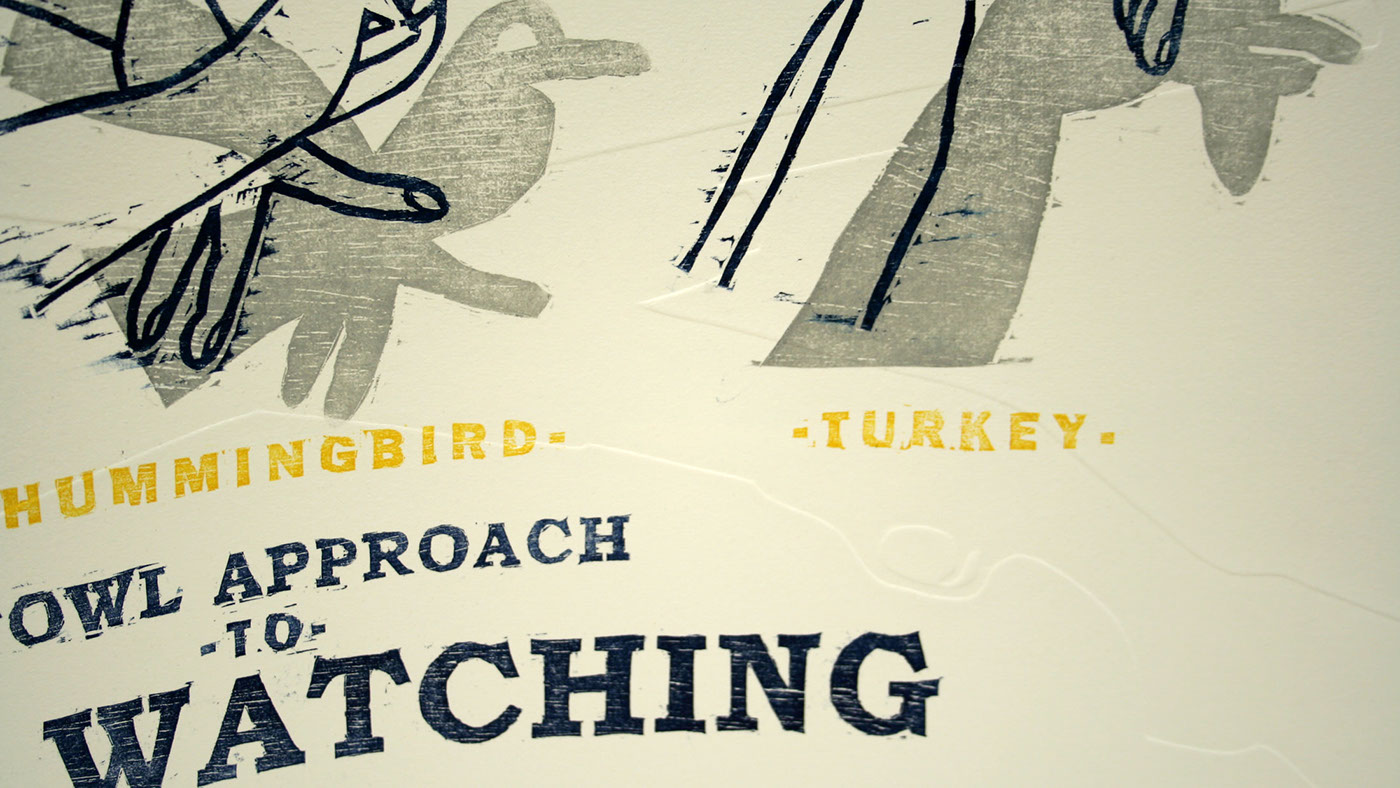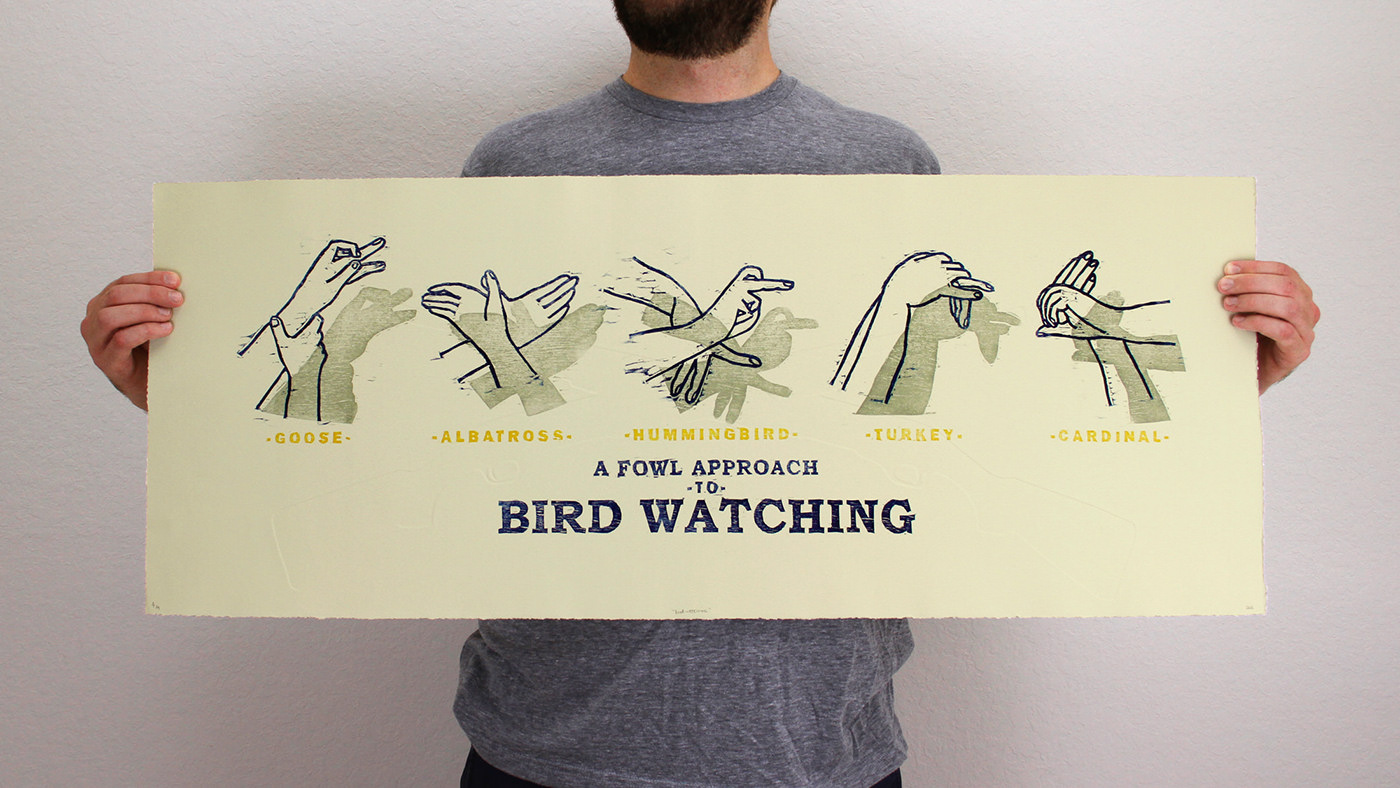 I learned that there are two different types of plywood. One that cuts smoothly and one that expedites carpal tunnel syndrome.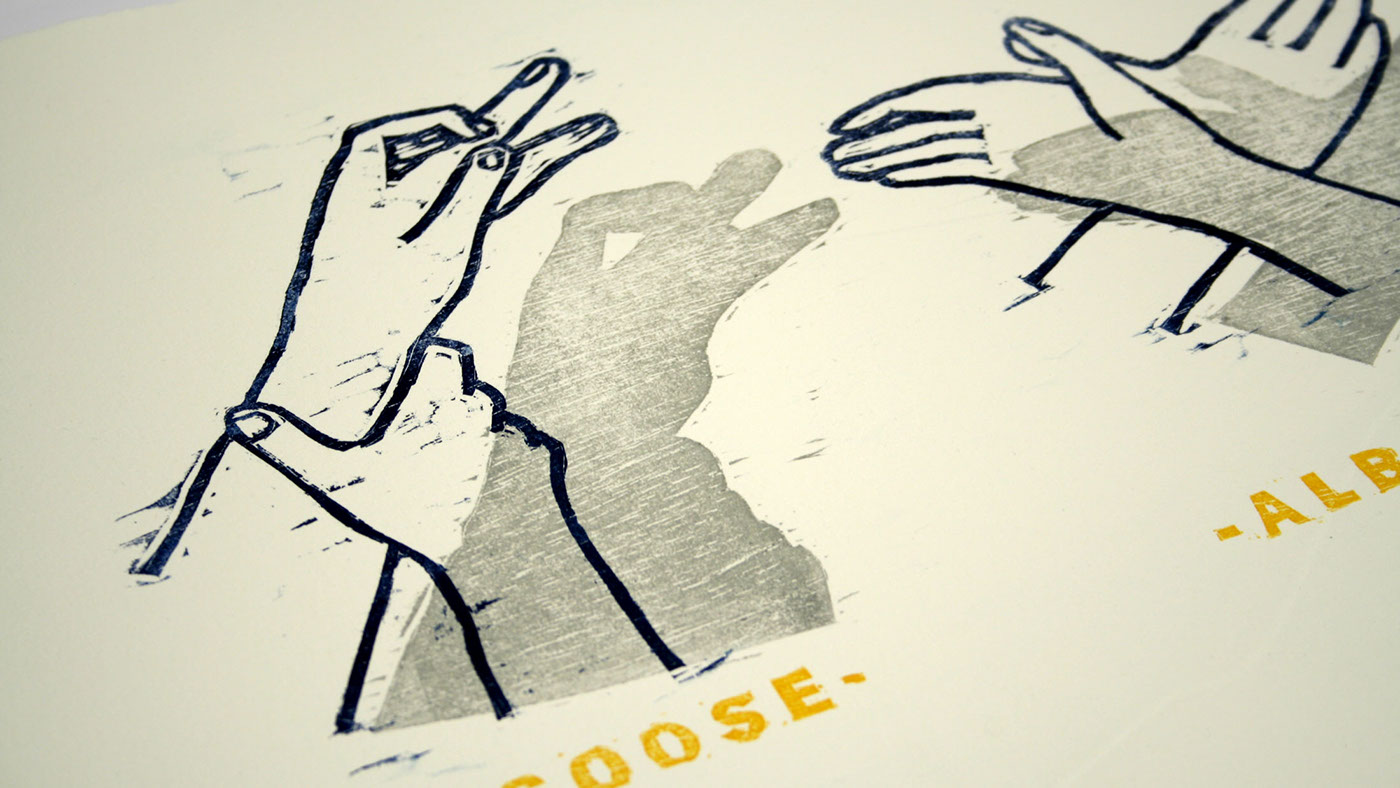 This was a three-plate woodcut print completed for a SCAD printmaking project. The play on words helps the humor aspect of the print along with the embossed element you need to hold in your hands to appreciate. All elements including the typography was hand carved.
CLASSIFICATION
Printmaking, Woodcut Print
TYPEFACES
Bookman Old Style and Franklin Gothic (hand carved)
PRODUCTION
3-Block Relief Print Followed by a Blind Embossed Shotgun
PAPER
White Hahnemuhle German Etching
IMAGE SIZE
33.5" x 12.5"
PAPER SIZE
39.5" x 15.375"
FEATURED
PURCHASE