CORPORATE IDENTITY
SIMONSWERK GMBH

Simonswerk GmbH has been a client of ours since the beginning of 2007 and is Germany's market leader in supplying hinges and hinge systems for doors. We act as lead agency for the relaunch of the company's new brand identity. In the course of redesign, all communication media, from letterhead over website, product brochures to the general catalogue, were optimised.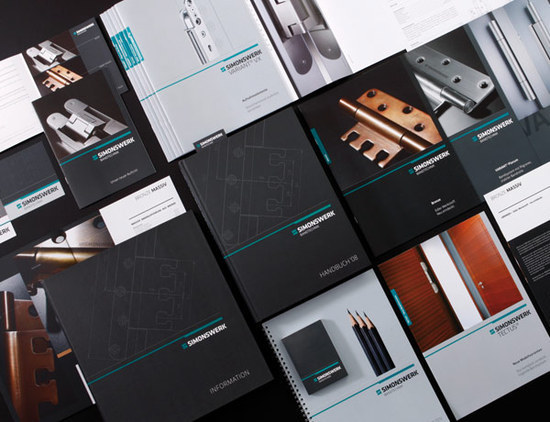 Apart from creating a new word and design mark, which visualises the idea of "connecting", 804© fully restructured the presentation of the brand's architecture.
Geometrical forms and lines, in horizontal and vertical array, can be found in the products.  By emphasising and isolating these forms, calm and stable figures emerge, from which the new logotype was derived. This form can be discovered in many products, or while using them, and even arouses connotations to architecture, for example the cross-section of door and frame.