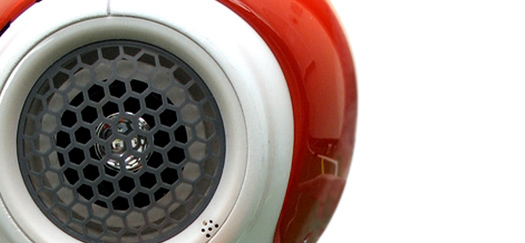 NAO
Aldebran-Robotics
Co-designed with Thomas Knoll

After winning the Aldebaran-Robotics's robot design contest in Jan.06
We were in charge of designing the whole body (head to toe) of the Robot while collaborating
with Aldebaran-Robotcs's team of engineer and developer during 2 years.
I created the identity and name "NAO"

Nao became since 2008 the official platform for the Robocup®, replacing Sony's Aibo.
Nao is available since Jan.09 for Research Lab, companies and universities. 
And will be available for the public in 2010.
Aldebaran-Robotics
NAO v3 video
Press