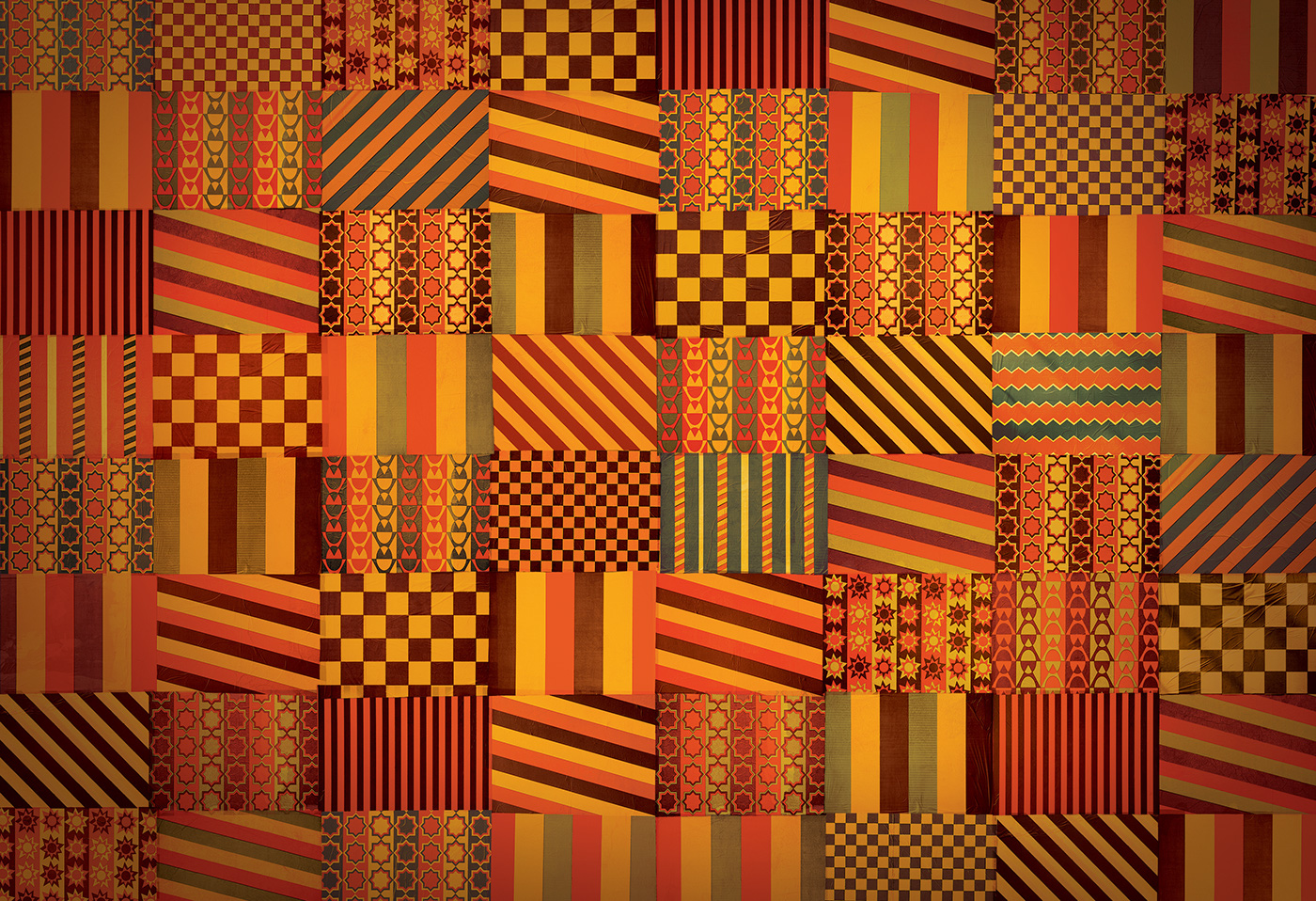 BRANDING A SAMBA BAND FOR MTV
For Casuarina's first live album - and first show recorded in video - I wanted to create an identity that would feel fresh but coherent with the group's previous albums. Visually, I tried to close a historical gap between samba and pop music, so the album would be more appealing to the MTV audience.
The identity is based on the gorgeous stage settings created by Brazilian artist Raul Mourão. He spread big panels of patterned kite paper collages throughout Fundição Progresso, a famous venue in Rio that used to be an iron foundry, where the concert was filmed. For the album artwork, these kite papers were irregularly combined with elements of Fundição Progresso and photos of the live show in a colorful, highly contrasted, dark environment to carry the vibe of the show throughout the artwork.

Each kite paper was photographed and treated separately. That way, I had the freedom to combine them in different ways throughout the artwork, based on specific needs. I could also manipulate the colors separately, creating a diverse, but unified, ownable color scheme that became the album's trademark.
Concepting: Diogo Montes
Art direction: Diogo Montes
Design: Diogo Montes
Band illustration: Igor Ching
Photography: Lucas Bori, Paula Abreu and Diogo Montes
Puppet photo: Paulo Rodrigues
Retouching: Diogo Montes
Production: Paula Abreu
Original stage settings: Raul Mourão
Art direction: Diogo Montes
Design: Diogo Montes
Copywriting: Diogo Montes
Motion design: Diego Correa
Development: Fabio Teles