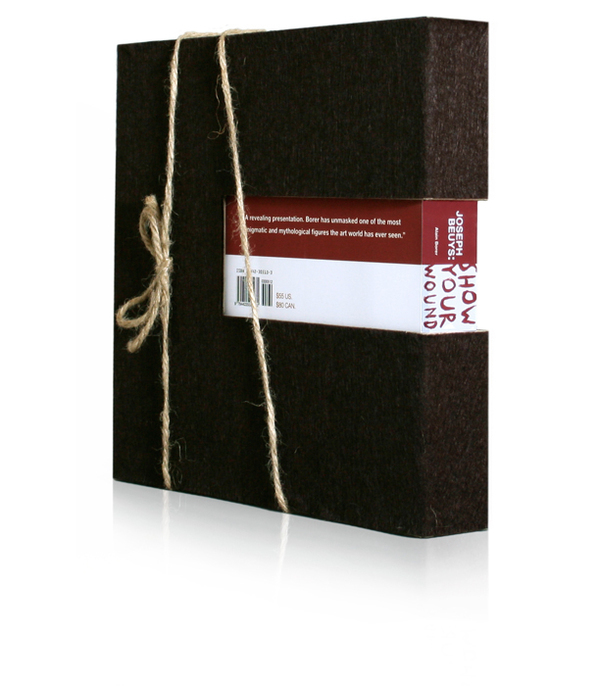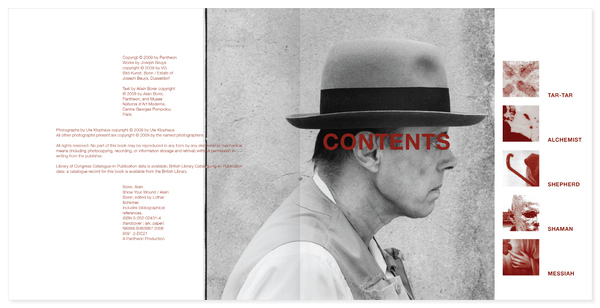 This book design and packaging project seeks to unmask one of Modern art's most enigmatic figures.  As the forerunner of the FLUXUS movement in Germany, Bueys developed a mythical past and assumed a range of personas. The book's contents are divided by Bueys' different "titles" chronologically and his work is used to expound their developments and transitions.

The title: "Show Your Wound" is taken from one of Bueys recurring themes. Both visually and vocally. He desired to help Germany shed it's dark history after WWII but insisted that healing is only possible for those willing to show their wounds. The packaging of the book pays homage to Bueys' focus on material as subject, especially natural fibers like felt and twine which he revered for their structure and purpose.
Special Thanks: Don Haring Jr.