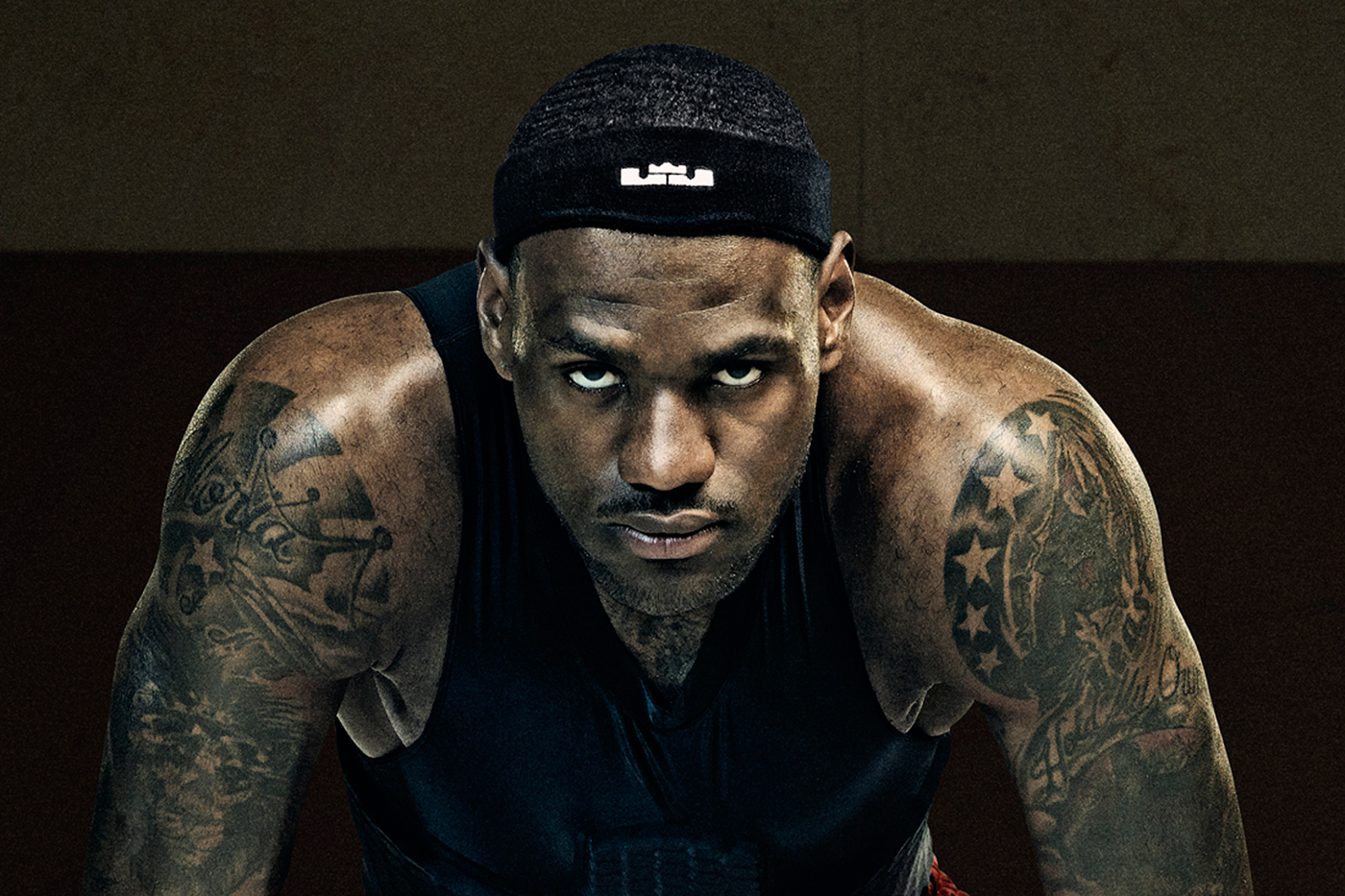 Updated visual identity for basketball superstar LeBron James, debuting in HO12. With his move to the Miami Heat  and shift in his uniform number, a new visual identity for King James' Nike product line was needed. The culmination of a multi-year creative process with many designers and studios involved, ultimately LeBron wanted something simple, bold, which retained the iconic crown from his previous identity. To create something iconic and memorable, I created a lockup consisting of the crown and his initials, which make a larger crown shape, with negative spaces evocative of a basketball court key.
Creative Director: David Creech
Created while at Nike Brand Design
Featured on Branding Served on April 22, 2012.