James Bond's silenced Walter PPK, Big Chris' (Vinnie Jones) Desert Eagle .50 and Harry Callahan's (Dirty Harry) Magnum .357. Girls wear Louis Vuitton.
M-72 Light anti-tank javelin & AK-47 Kalashnikov. Girls wear Chloé.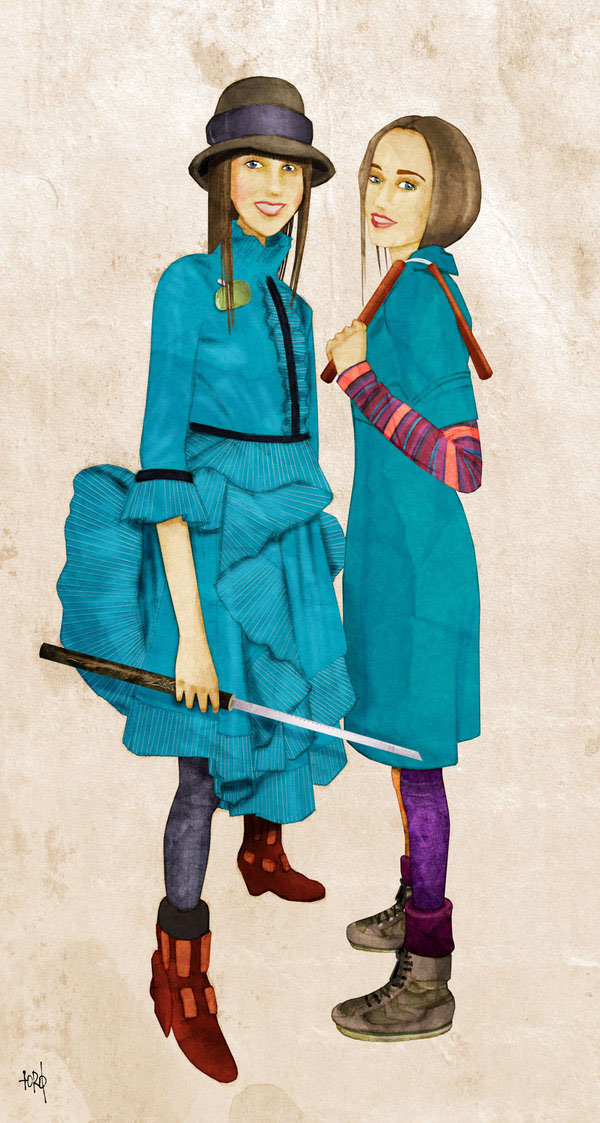 Shikomizue & nunchaku. Girls wear Marc by Marc Jacobs.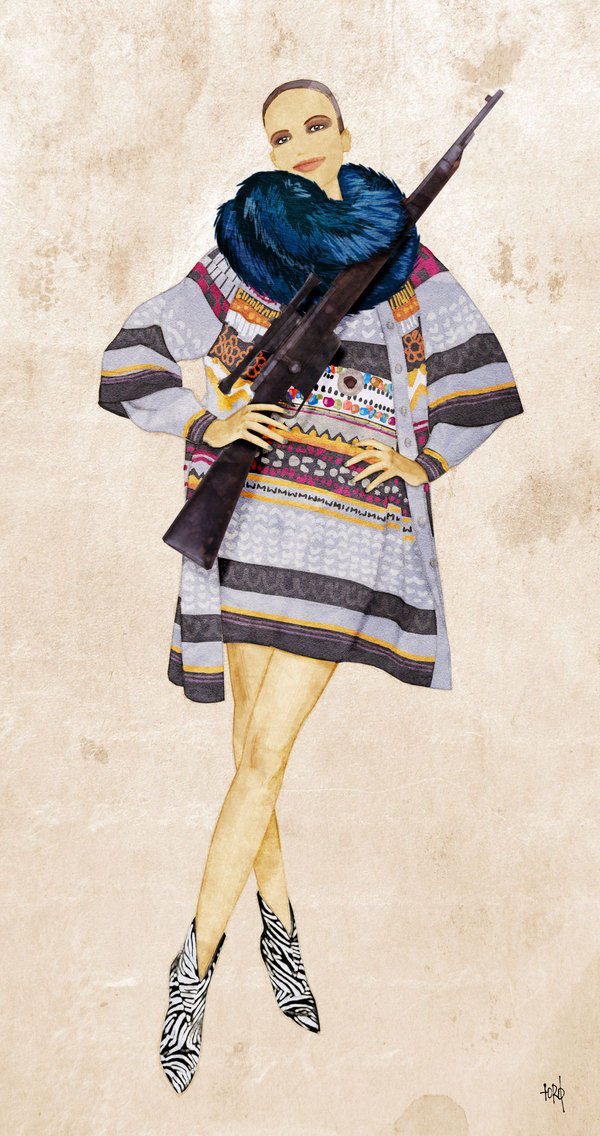 JFK assassin Lee Harvey Oswald's Carcano 6.5 rifle. Girl wears Matthew Williamson.
David's sling and Abraham's knife. Girls wear Prada.
Thompson submachine gun aka Chicago Piano and Ithaca 37 pump-action shotgun. Girls wear Dolce & Gabbana.
Shmel and Roks-3 russian flamethrowers. Girls wear Matthew Williamson.
Shaheed belt. Girl wears Viktor & Rolf.
UZI submachine gun. Girl wears John Richmond.
Texas Chain Saw Massacre's Husqvarna 346 XP chainsaw. Girl wears Alexander McQueen.