3necké Kilowatty is music festival held in Třinec, city in Silesia, Czech Republic.

It's place well known for giant steelworks, and heavy polution. The whole city was basically built up as  an accommodation for steelworks workers at the end of the 19th century, but it's biggest part was completed during socialism.

Since the festival is of multi-genre nature, I decided to take the main inspiration out of the place, and keep everything strongly industrial. The logo itself is rough custom-typo logotype, with minimum of pictures and additional design-ish stuff around.  There are secondary motifes though: the 3K shortcut symbol and the flash (refering to the name of the festival).

 Since the festival is not that big so far, the budget was very tight and we coudn't experiment with anything expensive. The budget grows every year however, and we want to continue in building up the identity towards more elaborate applications.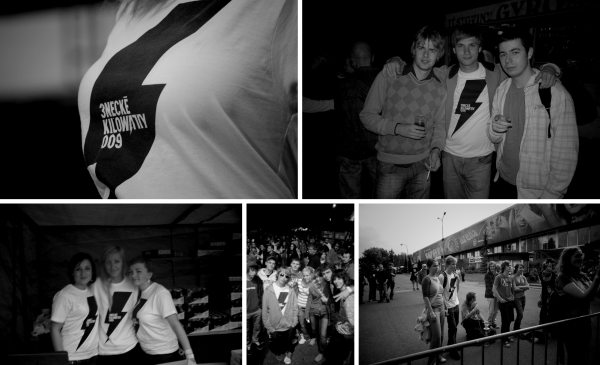 Photos taken from http://kilowatty.3nec.cz/ and wikipedia, if you are author and want to put them down from this page, please leave a note.