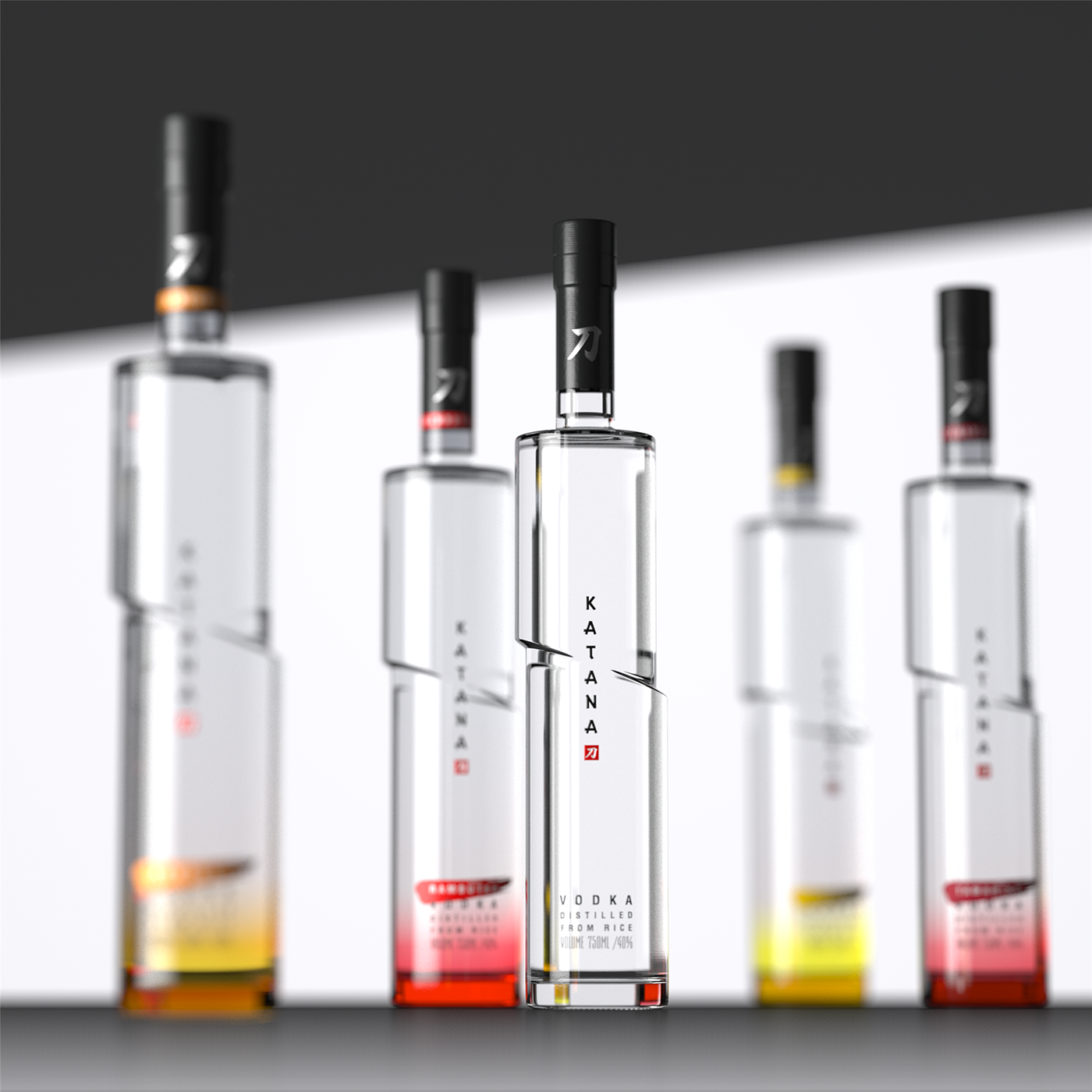 Another independent non-commercial development by the studio was about a uniquely shaped rice vodka bottle. Its austere outline and the silhouette as if split by a stroke of a samurai sword spectacularly transmit the idea and the ethnic background of the product. The material is high quality glass with décor.
First place in The Dieline's 50 Favorite Liquor Package Designs world competition.
And do not forget to click, thanks!