What was a design prototype is now available as a production piece that has considerably changed since the initial iteration. The Solid Gray backpack is now larger, can fit laptops up to 15.6 inches, and has new compartments for smart-phones and small items. On top of that, each backpack has its own unique serial number!



The Solid Gray Backpack is a lightweight backpack that stands up to heavy use. Cut and folded from a single sheet of advanced polymer. This is an extremely durable and lightweight material. In fact, it is so strong, that even after being bent millions of times it will not break or tear.
 
Solid Gray is the perfect backpack to protect your personal items. The innovative folding design is inspired by the armor shell of the armadillo.


Clever compartments allow easy access to your belongings. Solid Gray's smart design enables safe storage for your laptop and phone.


Protect your valuables againts scratches and shocks. Solid Gray is lined with durable EPDM foam and features straps for your laptop/tablet.


Easy access to small items and phone, safely stored in the backpack's two clever compartments. Enjoy maximum storage capability for all your belongings.
 
Smart locks secure your possessions with an audible 'snap'. The Solid Gray snaps are made from the same strong polypropene as the rest of the backpack.


Keep your papers and documents within reach under this clip. The conveniently placed multi clip is padded with foam for holding multiple items simultaneously.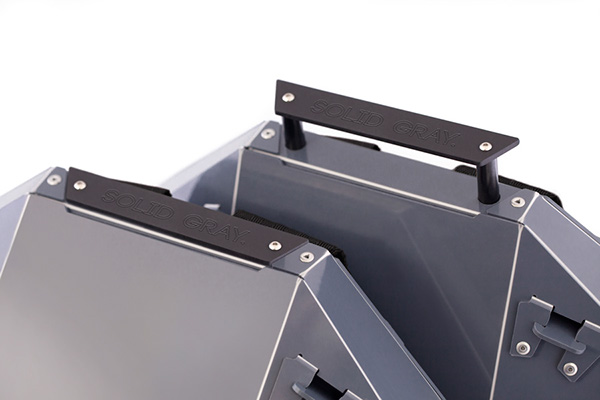 The easy to grab handle automatically retracts itself when it is not needed. Made from hard-wearing POM plastic, it is built to last like the rest of the pack.
Solid Gray's Switch System shoulder straps can be detached and swapped around with ease. All backpacks come standard with your choice of straps, but you can always pick an extra pair.
Define your style with your favorite color straps. Why even settle for one color? Switch and swap different pairs in seconds to match your mood and outfit at any given time.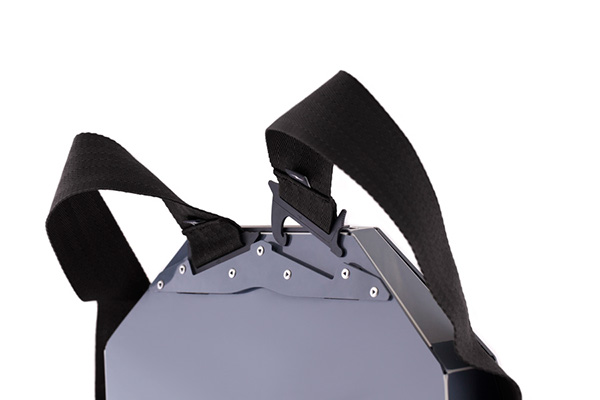 Solid Gray's Switch System allows for your shoulder straps to be detached with ease. Pick a color from our styles, and easily exchange and wash your straps.
Switch System straps are attached and released in seconds by pushing two points at the same time. The durable spring-loaded locking system is built from hardwearing POM. Simple and secure.