The BKIN Wayfinding System consists of wireless indoor/outdoor kiosks that enable discovery, information, and communication in both natural and urban environments. Inspired by a mishap on a mountain.
Studio director Ron Goldin and industrial designer Greg MacNamara sketched out some concepts for a wayfinding system that would require no power or cell reception to give lost souls a way to find out where they are and reach people in the case of an emergency. They called it Bkin.
"It was the last run of the day. It was getting dark but I decided to have one more run — down the wrong side of the mountain. With no lifts back up, no cell reception, and no visible signage to even point me the right way, I almost gave up when a snowmobile came to the rescue." 
Bkin 1.0
 combines a wireless mesh network, allowing communication even where there is no cell reception, with locally stored and maintained data to find your way back or call for help immediately. Powered by the sun, it's easy to install and costs nearly nothing to operate.
Bkin 2.0
 expanded the concept to apply to a number of contexts beyond the trails. We noticed that
NYC's large parks
and
large indoor attractions
had similar problems to backcountry trails - poorly marked paths, difficult discovery of local attractions, and nobody around to help. While we found a number of interesting solutions to this problem, we though Bkin could be a helpful addition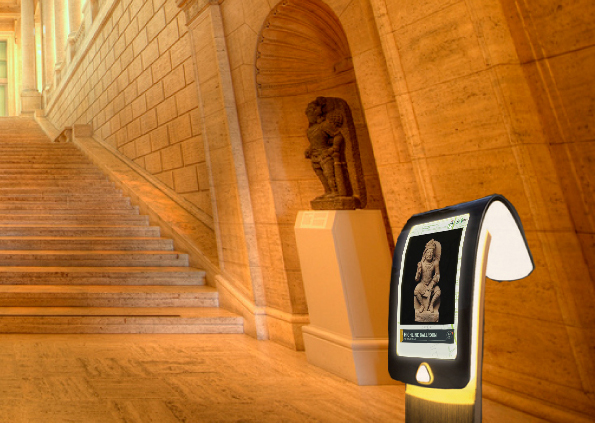 A simple & clean user-interface allows you to spend more time enjoying your surroundings and less time buried in your phone.
Orient yourself by glancing at a BKIN or approach BKIN to get detailed directions.
Discover nearby attractions
BKIN allows you to discover timely events and businesses tied to your physical location.
Get help and local services
BKIN lets call for emergencies, hire a car, and provide live feedback to city personnel.