With a representative creative from "Materia Gris - Agencia", I did this proposal to implement an 

Interactive
Campaign on the ice-cream brand ( Helados mimo's, Colombia )... for this proposal 

I was working
on the concept & graphic development of the project.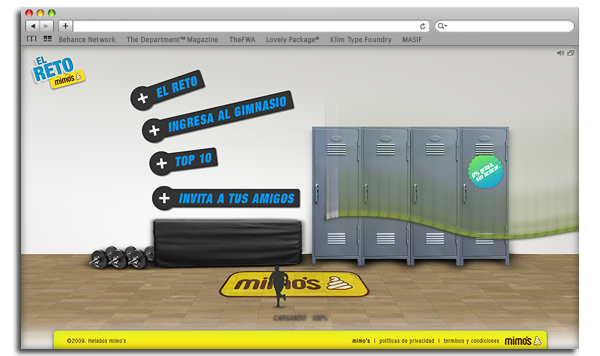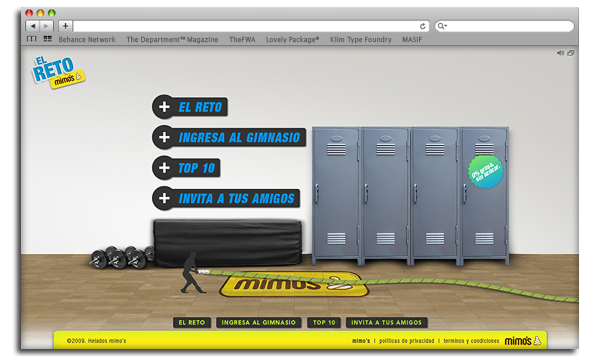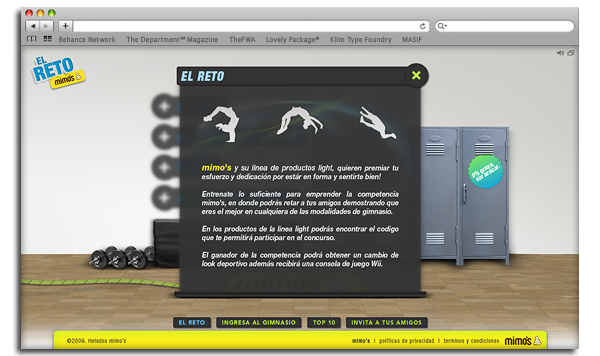 // would like be your own player? ...chose upload or take a photo (web cam)

to custom

ize hi

s player on the gym 
// take it easy, remember that training it's so important!.. (here the user could be trained for the mimo's challenge)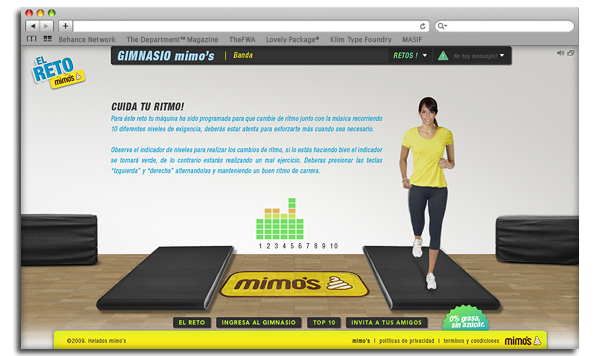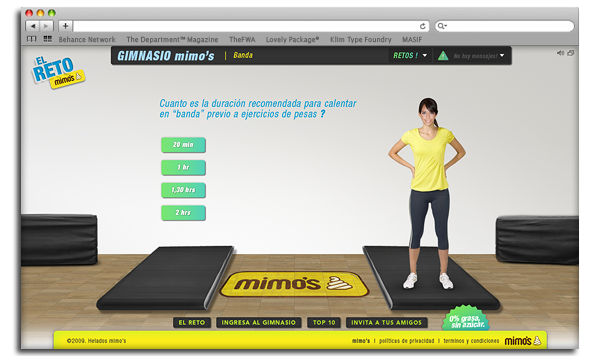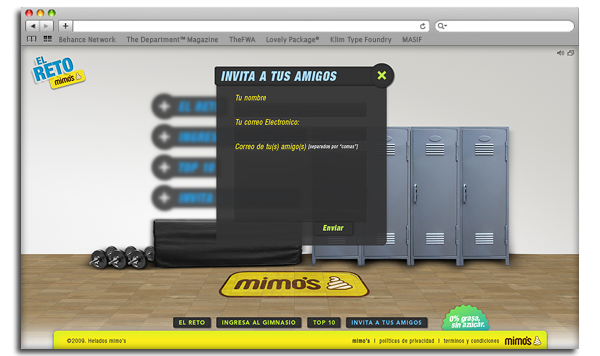 // Take a look to TOP 10 list and trow the challenge to other user to raise position on the top user list !  
 > assets application & components