Blue Crystal is the idea of a swimming world of ice offshore Dubai, which shows the bright variety of water and its beauty. With the help of light and sound luxurious restaurants as well as event location are melted into a three-dimensional experience.

A self-sufficient energy system provides important areas without being connected with the mainland.

You can see more shots here:
www.blue-crystal.de
www.mattepainting-studio.com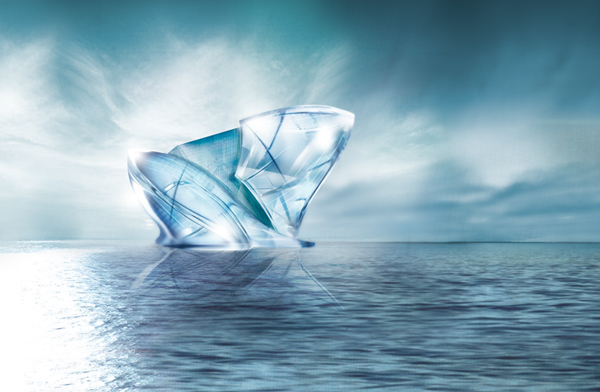 Blue Crystal combines the organic forms found in nature with the elemental
structure of ice.
The structure marries the arabic ornamental style with this Crystal world to
create a tranquil atmosphere.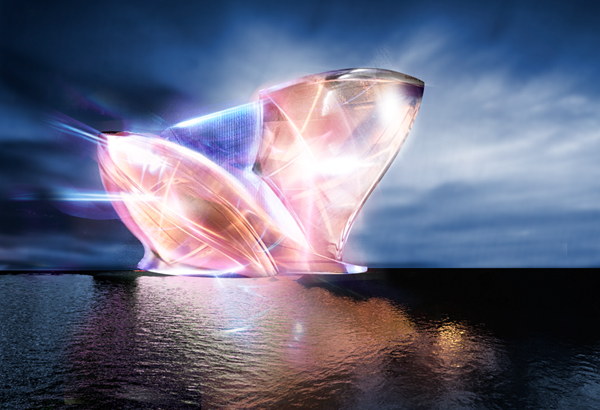 You can see more shots here:
www.blue-crystal.de
www.mattepainting-studio.com