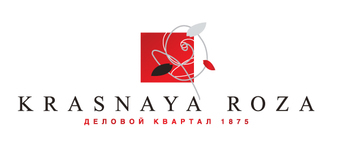 KrasnayaRoza 1875 is a comfortable, modern business quarter measuring 5.7 ha,which, after reconstruction, will feature 10 buildings of classes A+, Aand B totaling 170,000 square meters.

What makes Krasnaya Roza 1875 unique is its striking combination ofhistorical architecture and the most modern and bold solutions. The redbrick facades are carefully preserved and strikingly supplemented bythe most modern panoramic glass enclosure.                     Thequarter is home to two unique mansions that are part of Russia'scultural heritage: Vsevolozhsky Manor and Gireau Gallery, which arebeing carefully restored.                     All the buildings are equipped with the most modern engineering systems.                     Thequarter's large area, expansive green internal territory, cozy yardsand low-rise design give one a feeling of comfort and separateness fromthe bustle of the surrounding city. The quarter lives according to itsown unhurried rhythm.                     The quarter'sarchitectural variety and effective planning solutions will allow themost exacting lessee to find its ideal office at Red Rose.


This designs was made in collaboration with design studio based in Moscow.