In Bulgaria Alka-Seltzer is positioned as a hang-over drug for the morning after.
This is a seasonal campaign connected with the graduation period of the Bulgarian high-schools.
Accolades: Gold, Effie Awards, Bulgaria 2010 - for the entire campaign.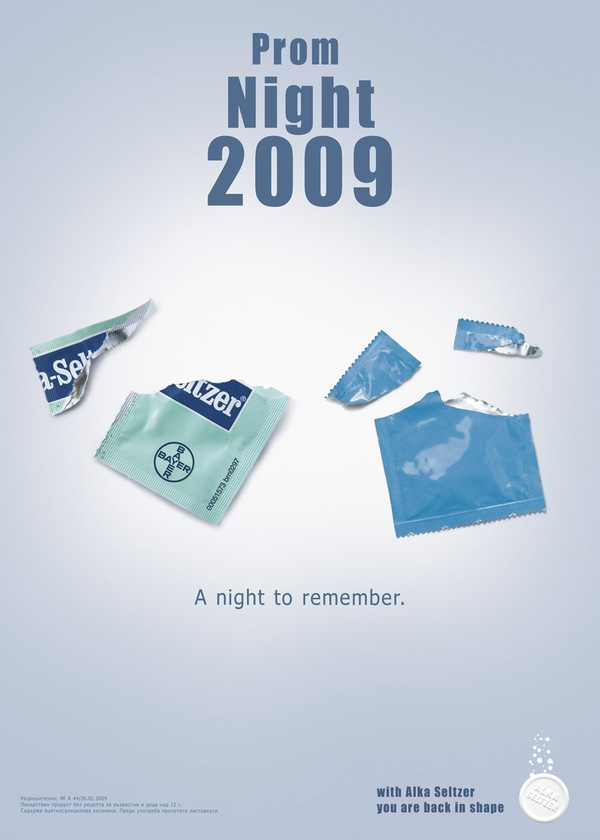 Woop… woop… Wicked news! The Prom Night 2009 campaign was published in last issue of Lürzer's Archive. We are very, very happy. See… :))) Now all people that voted for this campaign can say: "I knew it! I have an eye for the good work". The people that didn't can do it now. Cheers!