ADI DASSLER
is the f
ounder of adidas, and one of the most original thinkers of our time.
Everything in Adi's workshop was recreated at 1:3 scale. Using photographs taken at the adidas museum, each prop was hand crafted using real materials such as wood floors and cabinets, metal tools and trophies, even using leather for the shoes.
The set took the skills of 30 animation experts a month to build.
Starting with a live-action animatic of the entire film, the stop-motion was then matched frame by frame to achieve realistic movements by the Adi character. The film was roughly 4800 frames, at an average of 1 hour shooting time per second of footage.
Adi's story is narrated by famed German actor Jürgen Prochnow and an entirely original score was composed and played by the Czech Symphony orchestra. The contemporary beats which signify present day adidas were made by Xavier Mosely of Blackalicious.
Creative: Dario nucci, Sam Colemen
Production company: Stink London
Music: Czech Symphony Orchestra / Xavier Mosley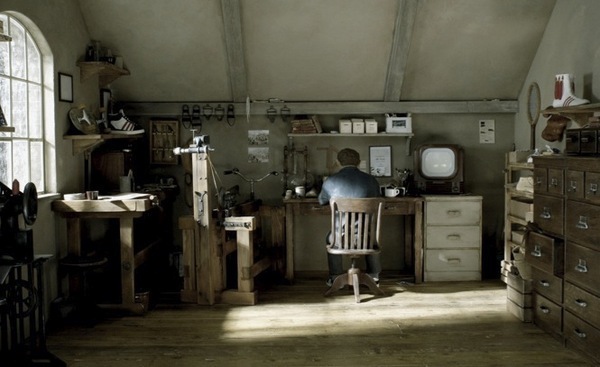 A selection of production shotos