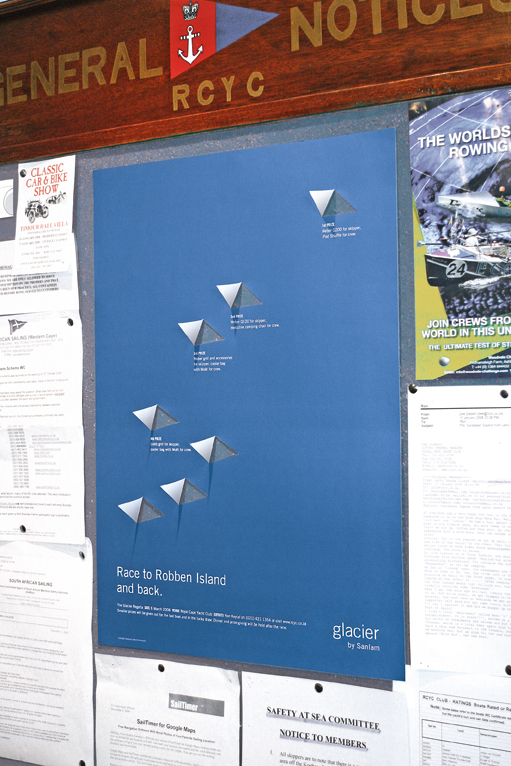 We were asked by Sanlam Glacier, a financial services company, to create a poster inviting teams to enter a yacht race that they sponsor. The posters were put up in yacht clubs around Cape Town. Using a simple die-cut device, we found an eye-catching 3D solution. This solution also enabled us to avoid photography and other production costs which would have pushed us over budget.
This poster has been selected to appear in the second edition of "
Graphic Simplicity
", a Japanese design book.