TradeArt @ SHIFT party, May 02 2009

This was an event which was crafted for the people so that they could enjoy an event where it felt like more of a house party at home but in a club with a vibe of a festival.

TradeArt provided a unique atmosphere where people can watch or take part in letting their creativity flow.

I was asked for drawing live and of course freehand on mannequins. Next to me was a tattoo artist doing his performance... Maybe it was fate or the time was just ready for that! Be patient and scroll down to the buttom! See what happened!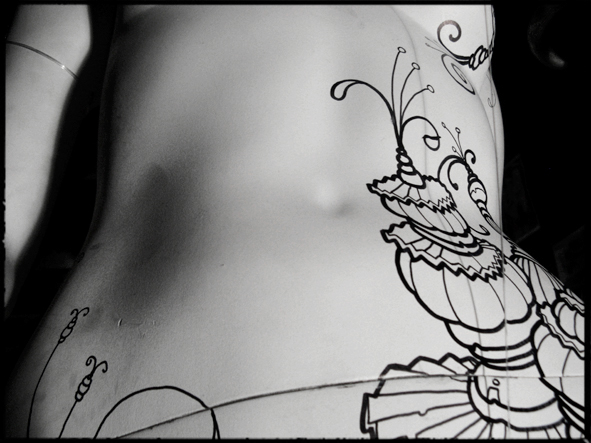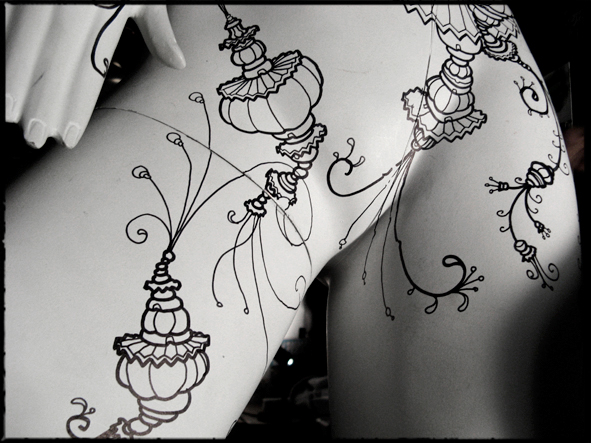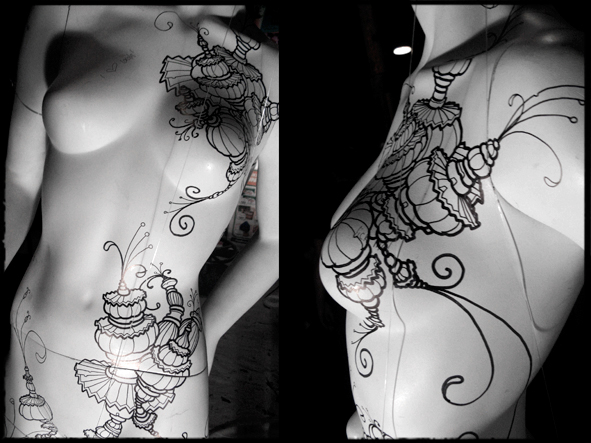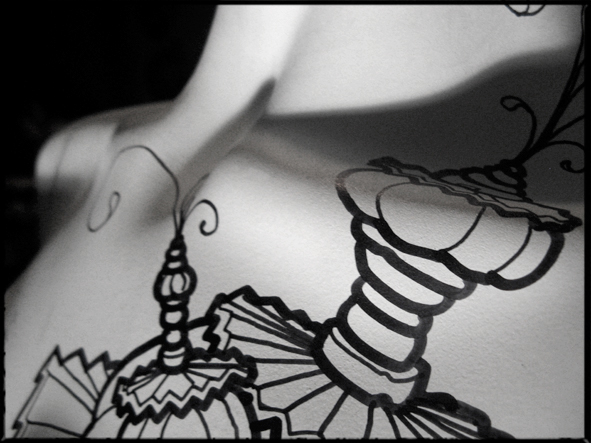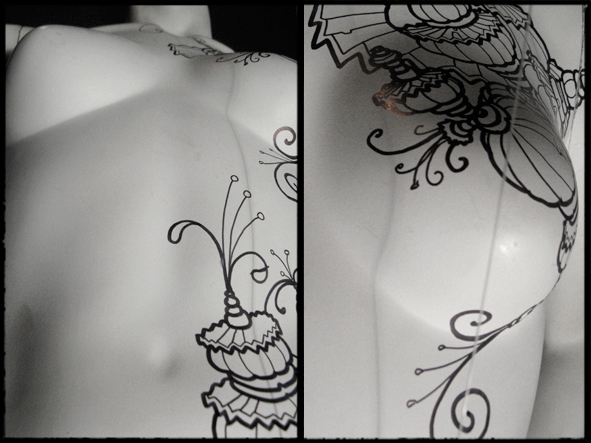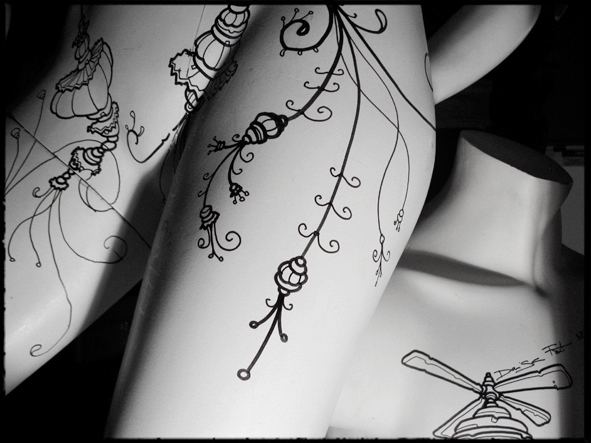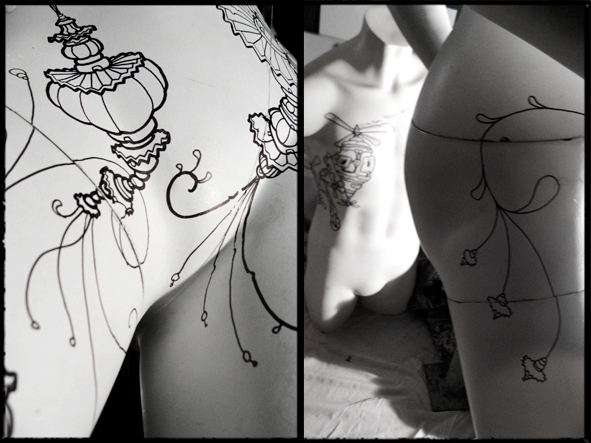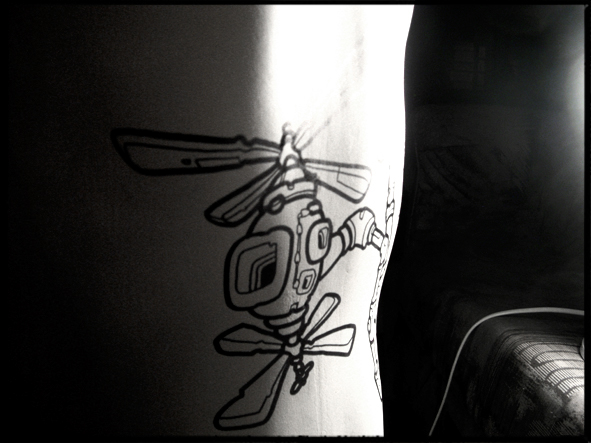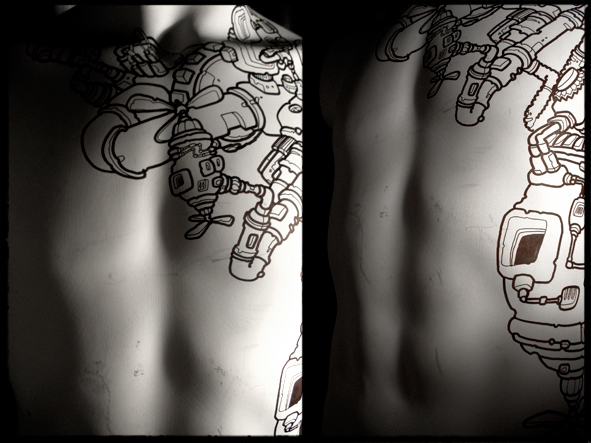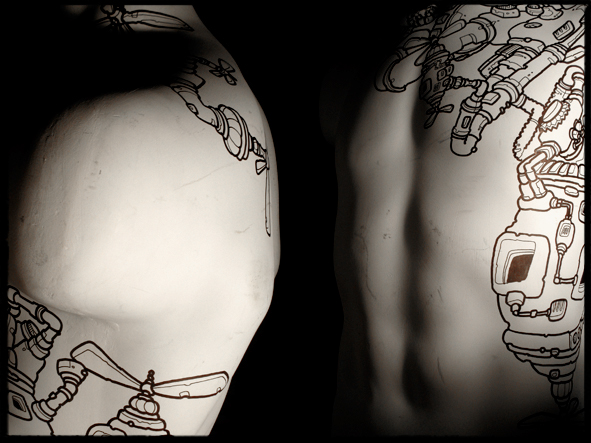 I drew first on his leg with the consciousness that this guy will have my artwork on his leg for a long long time - probably the rest of his life! .... and then Colin started in fact to tattoo! Incredible!
Just for fun drawing on skin...and SHIFT dancefloor which I haven´t seen during the party. I stucked in my little artist corner and felt very comfortable!  I loved it!