Momkai Mars Medics
Online game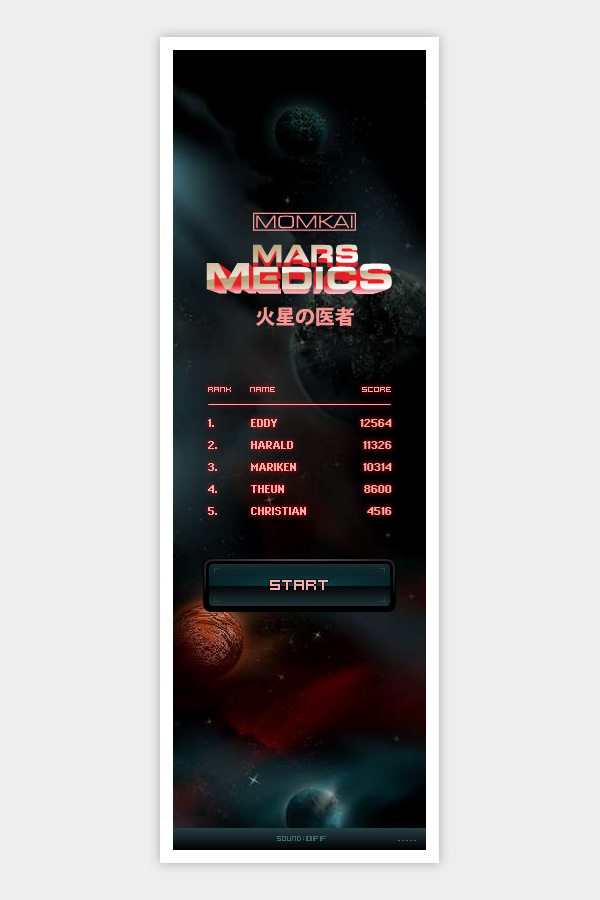 To enhance the users visit to our previous website we added a small game as one of the site´s welcome screens.

The game would be in the middle of the screen with our normal site menu on its left and right so you could easily navigate to other pages of the site.

We came up with the gaming concept of a space vehicle that was not intent on shooting down bad aliens (which would be an all to familiar concept) but quite the opposite. It just got so busy in space that aliens sometimes bump into each other and are thrown out of their spaceships. It´s your task to pick them up and bring them safely back to base.