Project.
Aquí somos los que hacemos
Client.
Sonido Líquido Crew
Work.
Photography and art direction
This is a personal job, the professional debut of my friend,
Tino El Pingüino
.
Since the first time I heard it, I knew
Aquí somos lo que hacemos
was going to be an album that would redefine Hip-Hop in Mexico and would be an historical referent. And not because he's my friend, he has released other works and I only pressed play once.
But in
Aquí somos lo que hacemos
, lyrically, Tino is at his best, the album is a collection of ideas and images that show a young man open to every stimulus, from pop art, music and movies, to the most ridiculous hang over that you could ever have; from german philosophy, to sunday sports; from the usual bragadoccio in Hip-Hop, to the hardest experiences that make you learn what's life.
Also, Tino really worked his flows and raps on these one with intricated alliterations on every track.
Musically, Doctor Destino, Zake (one of the most respected hip-hop producers in Mexico) and Wk (a rookie producer from South Mexico that Tino met through the internet), gave Tino a new sound, a hip-hop sound that he needed. Each one contributed with the necessary feeling to each topic. Doctor Destino handled everything from there, arranging Zake's and Wk's loops and beats, editing Tino's known 6 minutes paragraphs, scratching, recording, mixing and mastering. He also did three of the songs. In fact, I would say that the album is a dialog between Tino and Destino, just hear the scratches.
That was a great job, so I couldn't do less. I'm not a graphic designer and neither a photographer, but I have some basic skills at this two, and when it comes to Sonido Líquido's releases, I really enjoy doing it all. First of all, because you can take control so every result comes as close as we imagine it, and second of all, you can leave something of you with your friends music while learning new skills.
What I wanted to do was something elegant that at the same time could maintain the rawness and sickness of the music. The one that really put me on the mood was "Nada de esto es real", a cold, windy, mellancolic trance beat by Zake, where Tino put with strong but refined words the confusing moments where you recognize yourself after an important loss. Destino also splashed some tears of fury with the sampled hook. Well, I was thinking on that while taking those pics on Tino's bedroom and while I was retouching them and choosing the colors. A month after, I took the portraits, they are people that we respect because they are passionate, they take very seriously what they do, they train every day, and therefore they are some of the best at that (music, tattooing, psychology, spoken word, bussiness, photography, being a sister and a mother).
I also handled the printing, as any other previous realease from Sonido Líquido and En El Bus.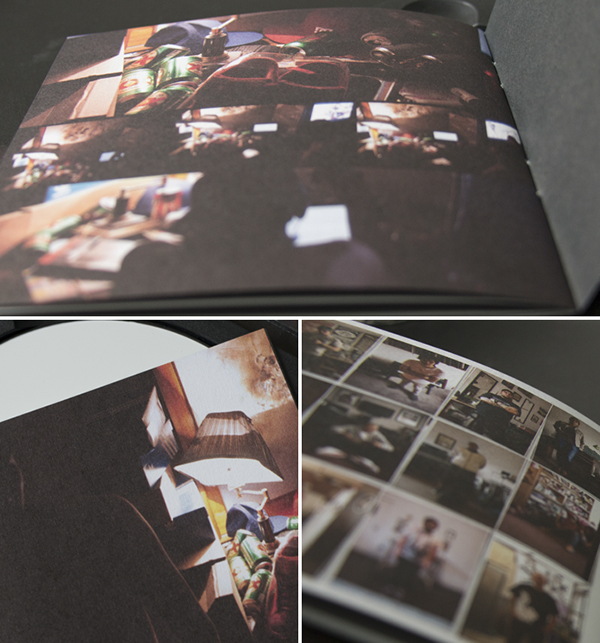 I learned pretty much with this one, so El frío de primavera (next solo album of Doctor Destino), is going to be on some other shit. Seriously.

If you liked it you can buy a copy writing an email to interrumpo@enelbus.com. Or you can stream snippets and buy the album at iTunes, Amazon or Spotify.