PROJECT: Funky Nova
A font-making project inspired by a designer
For our midterm project in FA171.4 Digital Design Procedures, we were assigned to create a typeface inspired by a designer of our choice. It need not be an artist per se – it can be a fashion designer, a furniture designer, a graphic designer, etc. The font must show the personality, design style and design philosophy of the chosen designer. 
For this project, I decided to come up with a font inspired by

Victoria Topping

 ! :) 
I have always admired her amazing works and I wanted to create a typeface for someone who has inspired me to make more of what I want to do. ♥ I love how she goes crazy with her works! 
Check out her stuff here! :)
We had to create a font, complete with the uppercase, lowercase, numbers and punctuations. Also, we had to apply the actual font. Although it took me most of the weekend, working all day (with a little Tiny Tower break and Facebook-Twitter-Tumblr interference) until around 3 in the morning, I have to say that I feel accomplished with creating this typeface! :)
Have a look at the inspiration, the process, the resulting typeface and the application! :)
The Design Inspiration
Victoria Topping and her works that inspired the whole typeface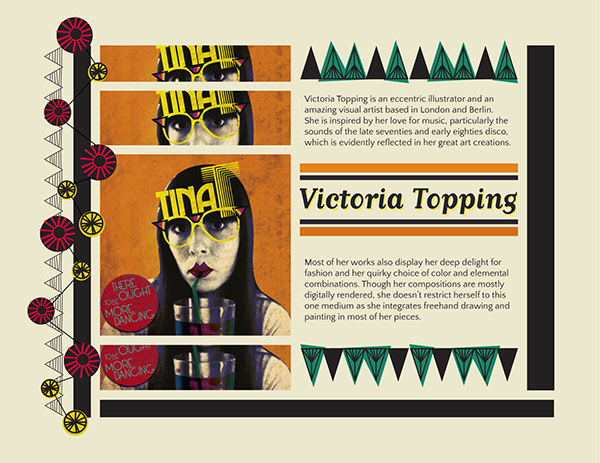 Early Studies
Sketching, Erasing and Outlining the letters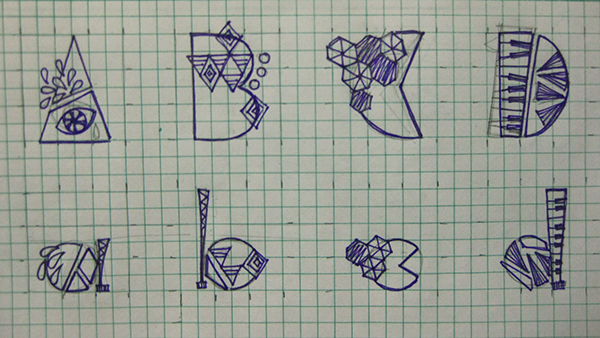 Funky Nova Typeface
The complete set of letters and glyphs
The Font Application
Funky Nova typeface at work
@Tina_Turntables
An unexpected surprise