Sebastian.C.Johansson


Identity, Stationery & Website
Sebastian C. Johansson got in touch with us to transform a rather abstract idea of a company into something more concrete. Having designed and produced one-off interior products for some time, with no real business-oriented aim, it was time to let the world know that he exists.
The notion of functionality present in Johansson's work, paired with his ability to see the beauty in the simplest of materials, was something we used as a starting point when designing the identity. It guided us throughout the project and informed our choices of paper stocks for the stationery. For the business cards, we used heavy grey board with the contact details and logotype stamped onto it by hand, much in line with the crafted nature of Johansson's work.
The website is a visual journal rather than a formal business presentation. Collected images, both of work in progress and inspiration, are presented in a responsive grid that adjusts to any screen type. Four Twitter avatars, based on the S.C.J logotype, were designed allowing Johansson to show how his day is going and to add a personal touch.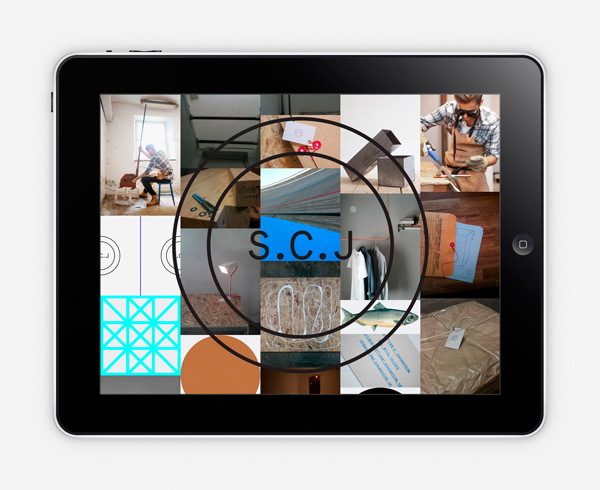 Please visit our website for more work: