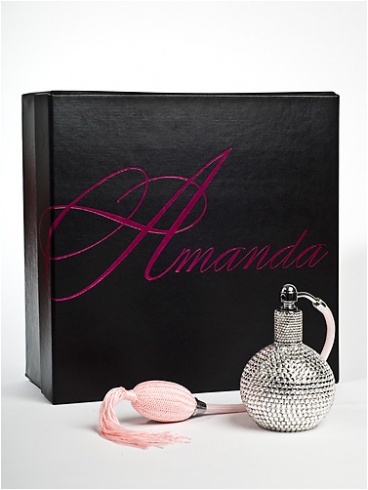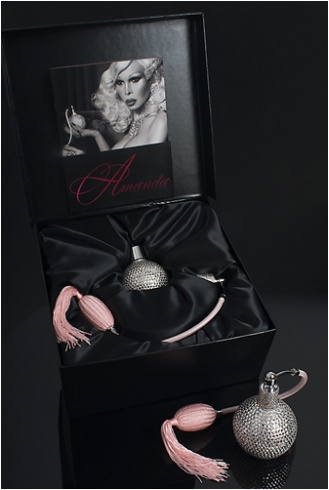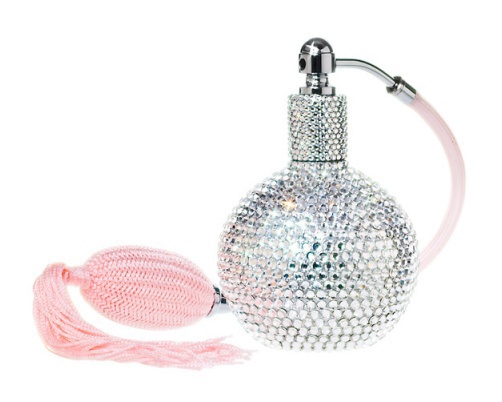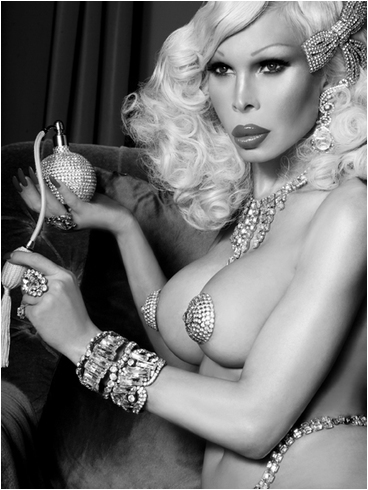 Amanda is a new boutique fragrance from the iconic Amanda Lepore, created by award-winning perfumer Christophe Laudamiel of LesChristophs.

For Amanda, Mr. Laudamiel aimed to capture Ms. Lepore's softelegance, glamour and formidable strength with a fragrance that waslarger than life. Amanda is both assertive for Ms. Lepore'spublic persona and tender for her private. The overall assertiveblond-woody structure of the fragrance is bolstered by a revolutionarynew molecular structure, Orriniff™, that imparts a warm orris ambertone and provides a softening platform for real and beautiful floralextracts like Tuberose absolute, Orris butter, Violet, and Orangeflowers. The achieved smooth, velvety whiteness reminiscent of Amanda'swhite and soft skin combines with elegant citrus inspired from anItalian Renaissance elixir to give the fragrance a golden shimmerreinforced with a real sliver of Cristal! champagne. For quirkiness,there is a dash of cucumber and strawberry and a stroke of ared-lipstick accord.

The Amanda coffret is lined with black satin and includes the exquisitebottle decorated with over 1,000 Swarovski! crystals, a blush colored,satin atomizer, and a signed booklet featuring new photographs of Ms.Lepore by acclaimed photographer Nico Iliev.