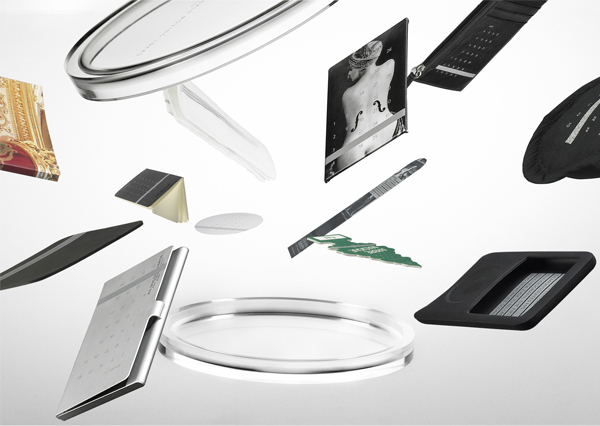 CALENDAR
Client: AdmCom
Brand: Pershing Motor Yacht
There is neither a starting point, or an ending point.Ideas have always existed, and they always will be. 
Each invention, gives life to a future one.
Great ideas are living among us, we just have to pause, look, 
touch and transform them into the next invention.
This is the insight that has inspired the 2009 Pershing calendar. 
"world moving ideas" and its celebration of the power of ideas. 
The calendar presents 12 universally known objects 
and shows how many of the things that surround us today 
exist on account of important inventions in the past.
Every object includes a description of the original idea that led to its invention, 
plus of course the month of the year 2009. 
Produced in limited edition, the calendar has been sent to Pershing customers, 
prospects and opinion leaders.