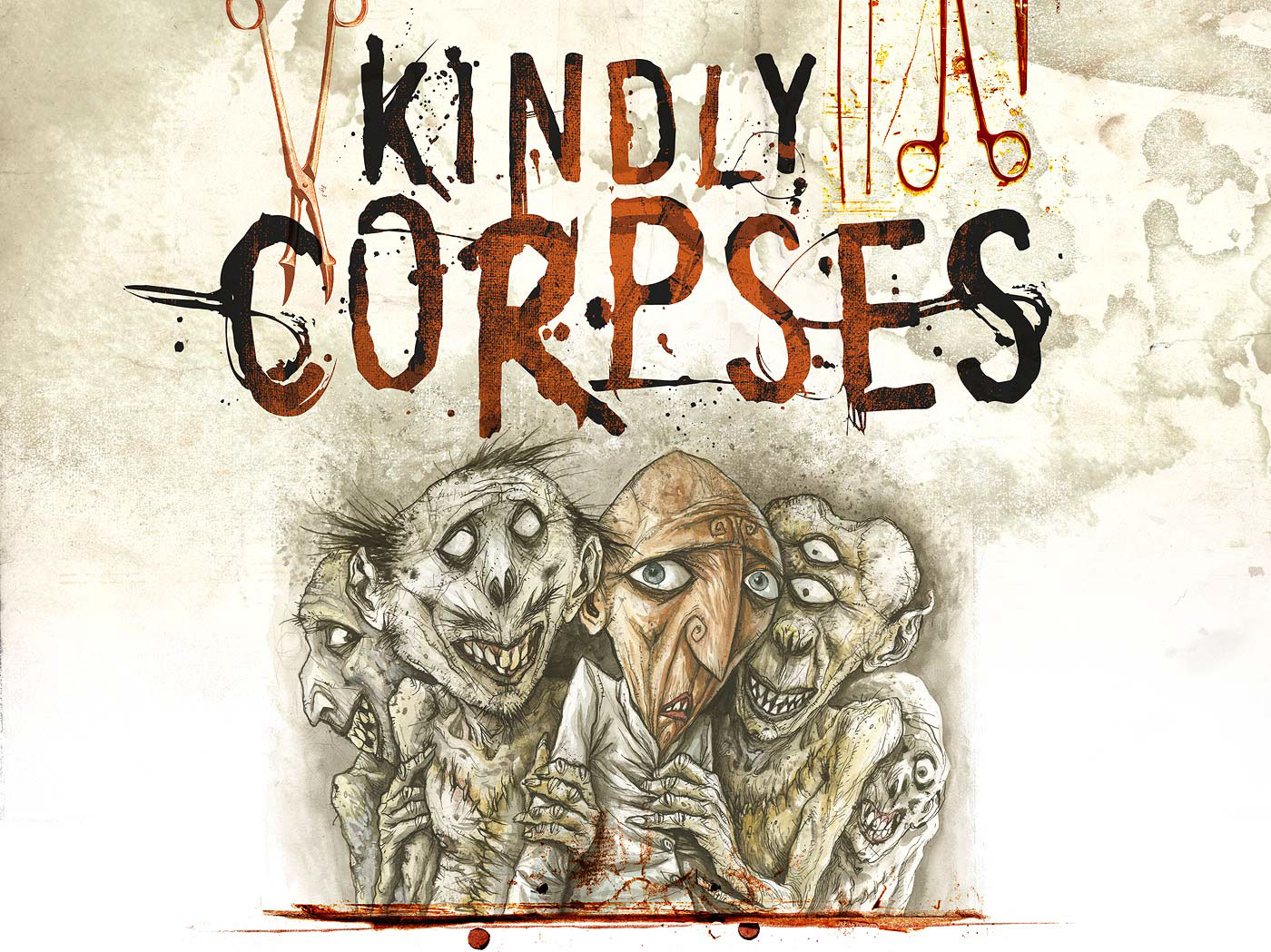 Up until now, Dr. Ware has lived a simple, reclusive life as a forensic doctor. But when bizarre corpses show up on his doorstep, and the Ministry of Death imposes new, demanding guidelines, the good doctor will learn there is much more to the world around him than he ever bargained for.
With art by one of Serbia's leading and most prolific artists comes an Edward Gorey Acid Nightmare full of transhumanism, nightmarish delight, and gore.
The official publication in English language!
ISBN: 9781771483797  /  eISBN: 9781771483803
In 2003, I had the opportunity to work  with
Zoran on very important project –
Kindly Corpses
, the first Serbian graphic novel. Zoran had a great story, and I've had enough of drawing talent so we created a comic book  that immediately became a cult issue of Serbian comics. This issue is printed in a small number of copies – only 500! From 2003 to 2016,
Kindly Corpses
 had three editions. Although bizarre, hermetic, with a specific aesthetics, this is for now the best-selling Serbian strip. It is interesting that this comic usually buy girls and women. Now it's time for a brand new edition - the official publication in English language - with two bonus stories and a gallery full of pictures and illustrations... Rough basis of the story is: The Government announced new regulations and sanctions pertaining to autopsy, funeral, and commemorative services. The main character in the novel is forensic, which is trying to struggle with a new provision – Death Reforms…
"An experimental work, but beautifully drawn and with a coherent story. This is probably the right way for underground comics to win over a wider audience".
PG (Paul Gravett) Tips - The Best of 2011: An International Perspective
Download link – first two chapters in PDF format (
ENGLISH
language version):

Download link – first two chapters in PDF format (Serbian language version):