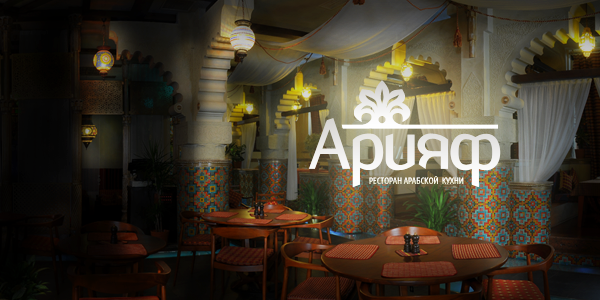 ARIYAF
web-site production for the arabian cuisine restaurant

Word "Ariyaf" meansrural villa in translation from arabian language. A great feature ofthis restaurant is it's interior, which supports the atmosphere of aluxury arabian countryhouse. That is why we tried to build the samelook-and-feel for a visitor of the site like the one that he wouldexperience from visiting restaurant itself.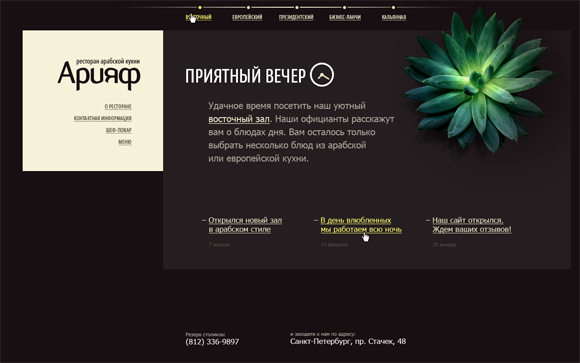 Clocks and welcoming message changes, depending on time of day, offering for the visitor different lounge of the restaurant.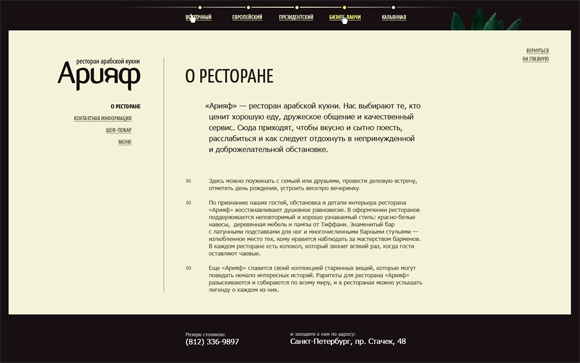 All content fits on a single page, without vertical scrolling. We've implemented a java-script based menu to make accessible content area.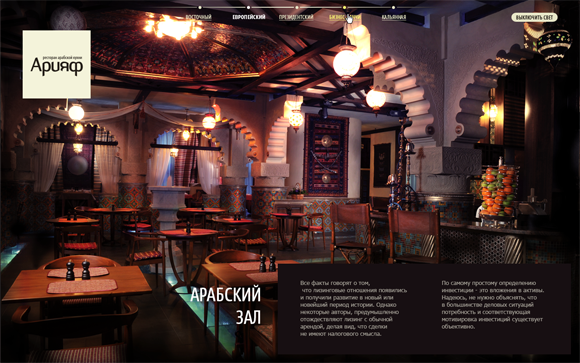 All further navigation is happening through different lounges of the restaurant, representing their various features