Website Design and Development
Website designed and coded using HTML5, CSS/CSS3, and implemented Jquery for the homepage slider of images. Created for an Artists Management company that specializes in talent, project, event and marketing management. 
While attending Seneca's webmaster program, a portfolio site was created to chronicle our work throughout the semester. This site features an CSS transitions, animations and it flows smoothly with the help of Jquery's vertical scroll. This layout creates a fluid navigation for the user without leaving the page for multiple sections.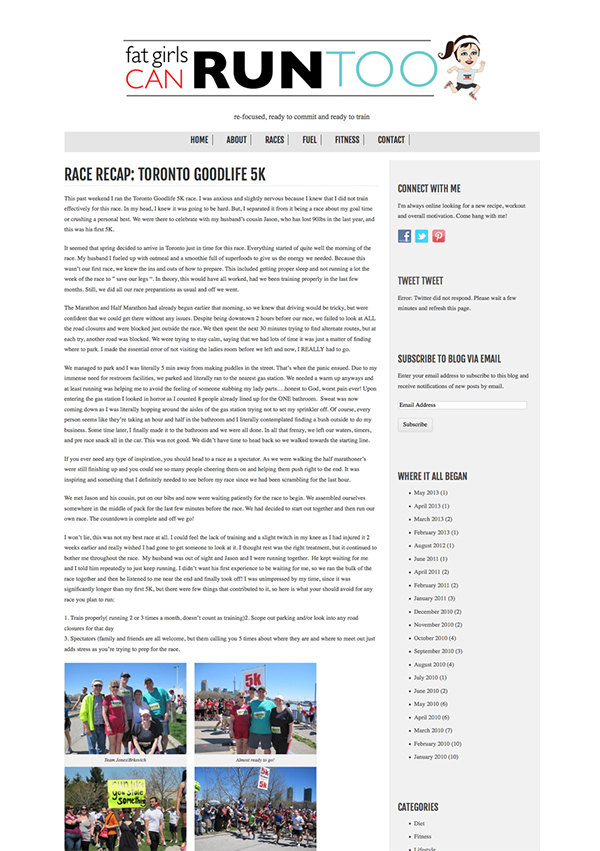 Created a personal blog to document my journey to one day completing a marathon. Started in January of 2010 with ongoing updates as i complete significant races. Continuously updating and posting findings to my twitter and facebook fan page for the blog. Initially the blog was created using Blogger, but had since been converted to Wordpress.
www.fatgirlscanruntoo.ca