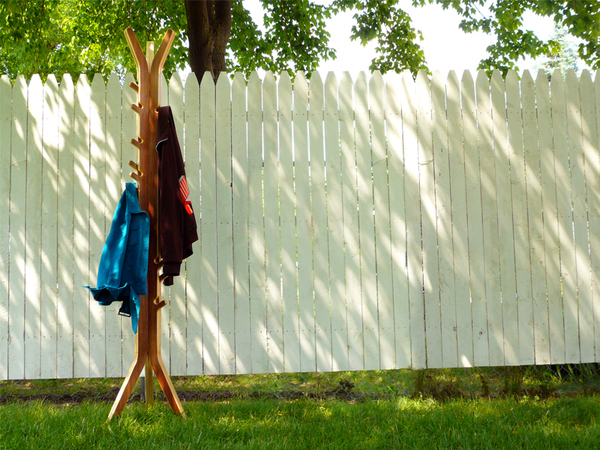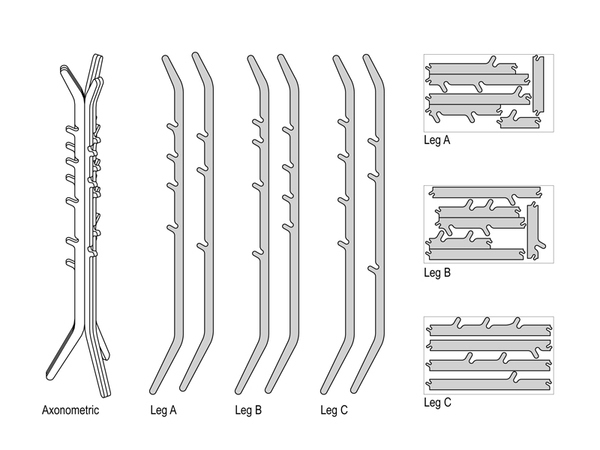 CoatTree

2007. Walnut Veneered Birch Plywood. 13"x13"x72"

Inspired by the structure of a tree and manufactured through the useof computer aided technology, CoatTree creates an inverse relationshipwith the object that it mimics: A tree is bare in the winter whenCoatTree is at its fullest, and full in the summer when CoatTree isbare. The double thickness legs are created in birch plywood with acontrasting walnut veneer skin.

Prices and alternate materials available upon request. 4-6 week lead time standard.