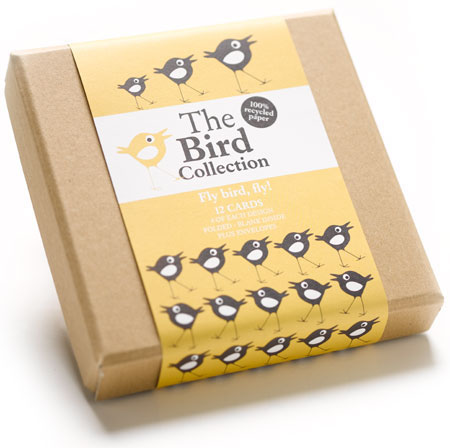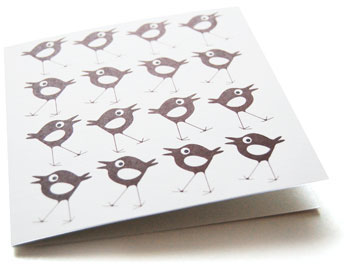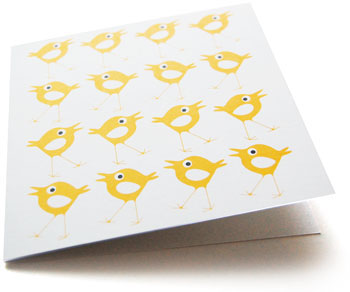 The BirdCollection is a giftbox with a set of 12 postcards and 12 envelopes.

Thecards and the bandarole are printed on 100% danish acid-free recycledpaper. I designed the box and cards both for sending as postcards and also forframing and hanging in kids' rooms. The birds are in differentvibrante retro colors. The shape is very simple and innocent.

Perfectmatch for kids and childish souls.