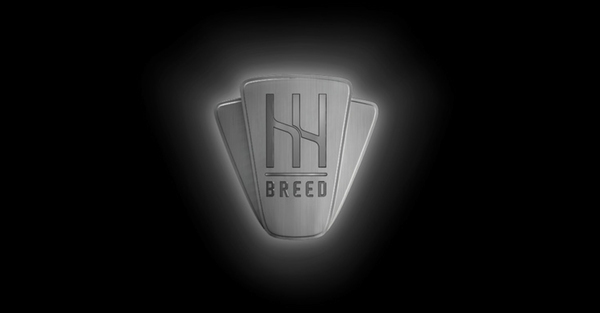 Das Unternehmen Hybreed ist eine fiktive Automobilmanufaktur die PKW´s in hochwertigen Kleinserien herstellt. Als Motoren werden moderne Wasserstoffantriebegenutzt. Hergestellt werden die Fahrzeuge in Deutschland, der Zielmarkt ist allerdings International. Die Zielgruppe sind umweltbewusste, zukunftsorientierte, designverliebte, technikaffine Personenzwischen 25 und 50. 
The company Hybreed is a fictional automobile manufacturer. The cars are produced in high-quality short runs. As modern engines are hydrogen drives used. The vehicles are manufactured in Germany, the target market is, however, International. The target group are environmentally conscious, forward-thinking, design-lovers, tech-savvy people between 25 and 50
Die Arbeit im Detail Entwicklung des CorporateDesign für die fiktive Automobilmanufaktur Hybreed, die zukunftsträchtige Wasserstofffahrzeugeherstellt. Der Name Hybreed setzt sich aus Hydrogen ( Wasserstoff)
und Breed(Gattung, Art) zusammen. Des Weiteren die Idee und Entwicklung für das ersteModell namens Breed Alpha und die dazugehörige Kampagne.
                                               
Umgesetzte Medien: 1 Animierter Spot, 8 doppelseitige Anzeigenund 1 Broschüre zum Breed Alpha.
The work in detail: development of corporate design for the fictional automobile manufacturer Hybreed, the promising hydrogen vehicle Rather Sets. The name Hybreed is composed of hydrogen (hydrogen) and Breed (genus, species). Furthermore, the idea and development of the first model called Breed Alpha and the associated campaign.
                                              
Implemented media: 1 Animated Spot, 8 double-page ads and 1 brochure Breed Alpha.