I have always been fascinated by Asian cultures so far I have been lucky enough 2 visit Tokyo and since then I have always wanted 2 explore more oriental countries.  
This year I was working on a project here in London and instead of getting paid in money for my artwork I asked to get a holiday as far away as possible… so I went 2 Thailand.

First I want 2 thank Tom and I would also like 2 thank Tiana and Claire for all their help.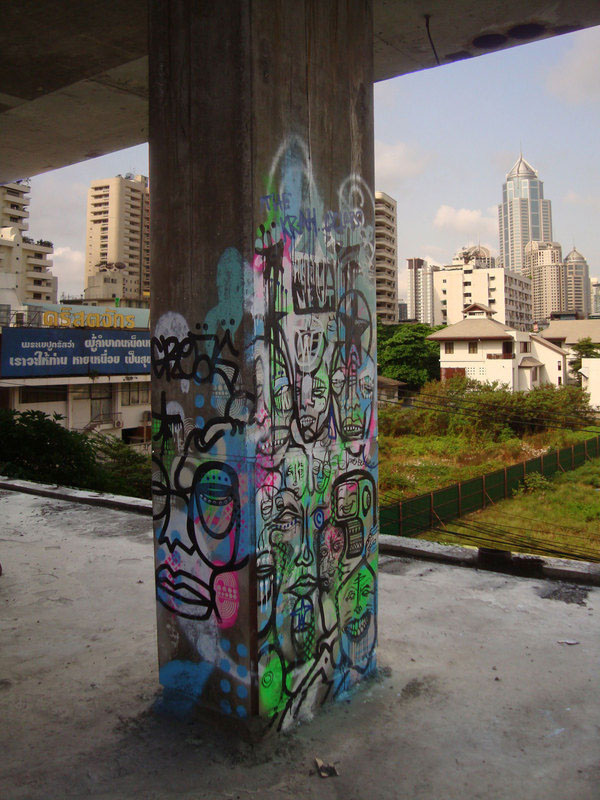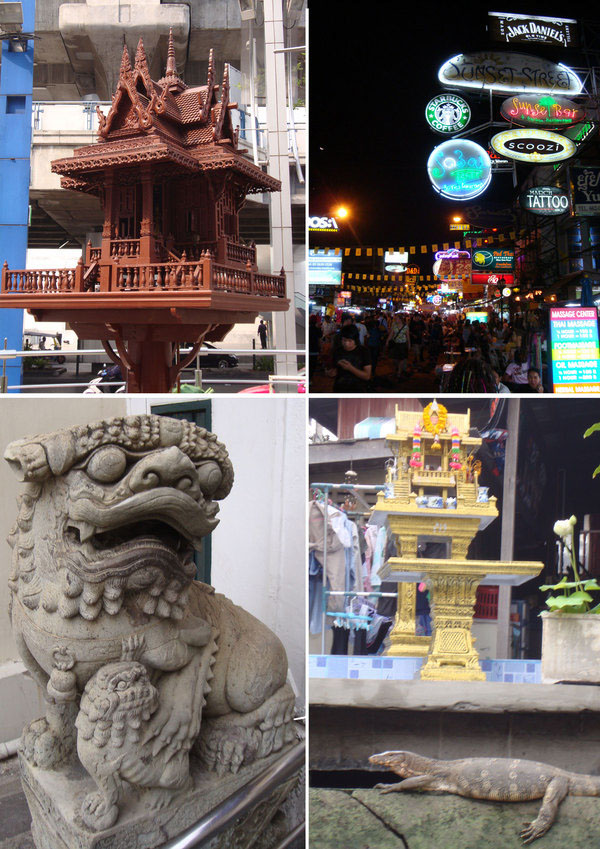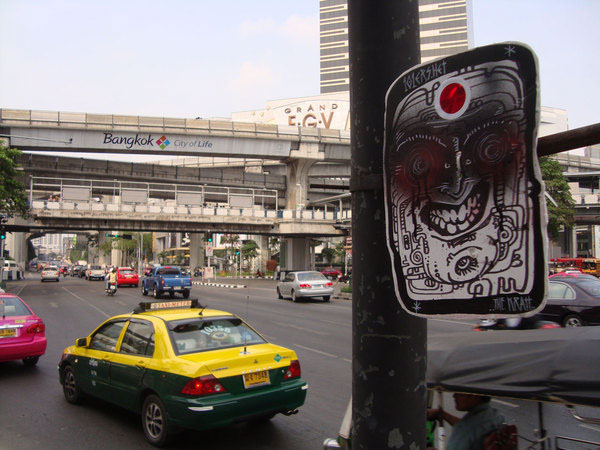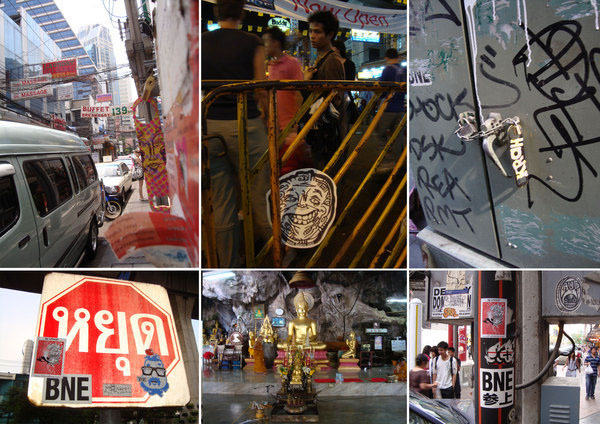 Bangkok is the place 2 be, leaving the British winter days behind I see myself in the most boiling heat as I sweat from every pore.
As I scratch my mosquito attacked white legs, I look for air-conditioned spaces like if it's a mirage of an oasis! Many locals see westerners as easy money they just kidnap you in 3 wheeler taxes called tuk-tuks that are fuelled by some sort of toxic smelling vegetable oil and Diesel mixture.
The drivers have a way of never taking you the direct root 2 your destination.
Instead they stop at lots of shops and try 2 get you 2 buy things that you don't really need, but lost in translation I found a way 2 avoid getting a fitted suit and ended up back in the traffic. The roads are congested and they are mad drivers but the interesting thing is that I didn't witness any road rage, it seemed that Buddhism works!

I decided 2 take a boat trip on the river to see the floating market, I lay back and feel so nice seeing the normal life of the beating track, kids swimming old men sleeping next 2 the river and temples everywhere.
I still don't understand how come nearly all the hot countries (except of in the Mediterranean) they eat spicy food?
It's a bit like hell fire 4 us Greek boys!
Like the seafood though…

In a city that poverty is highly visible you can also se the impact of western capitalism, the classic fast food empires spreading like viruses and looking so out of place.

As I sit and reflect on my trip, I see that the ordinary Thai people are so nice, kind people and in their smile you see the Buddhist blessing.
But obviously not all the city is like that, its notorious 4 the seediness in this concert jungle full of corruption, prostitution, lady boys, hassling, haggling and exploitation of the most vulnerable.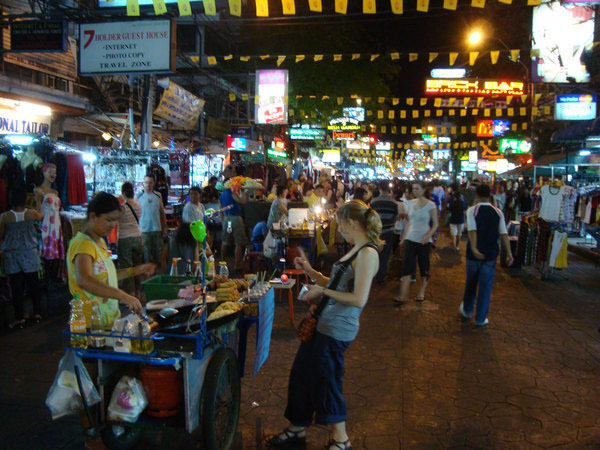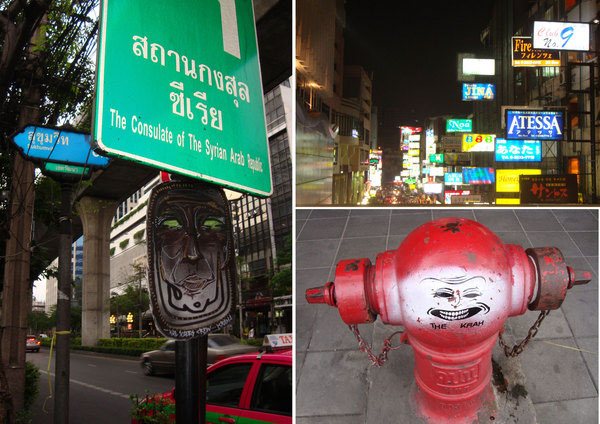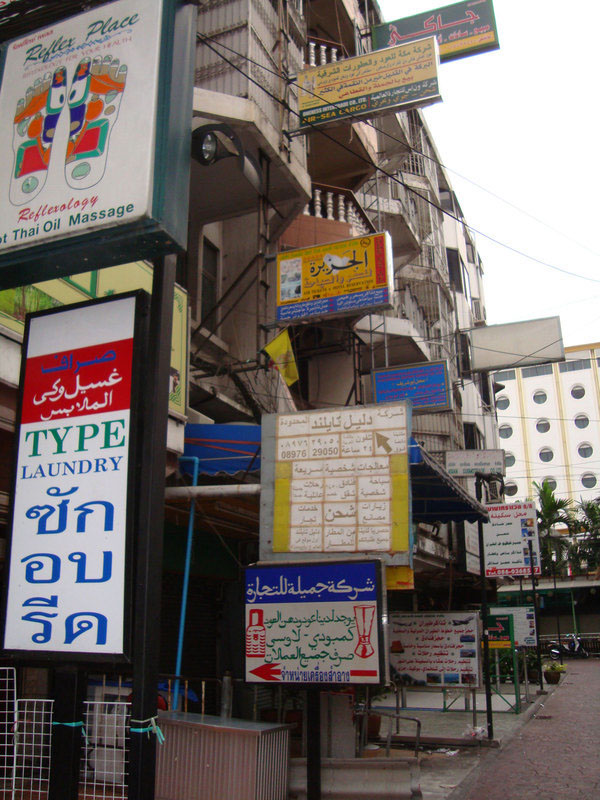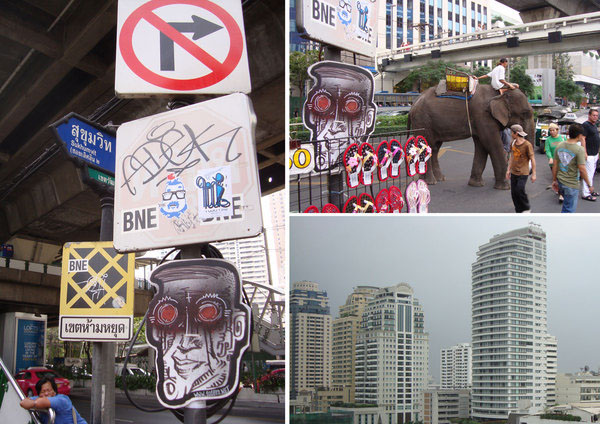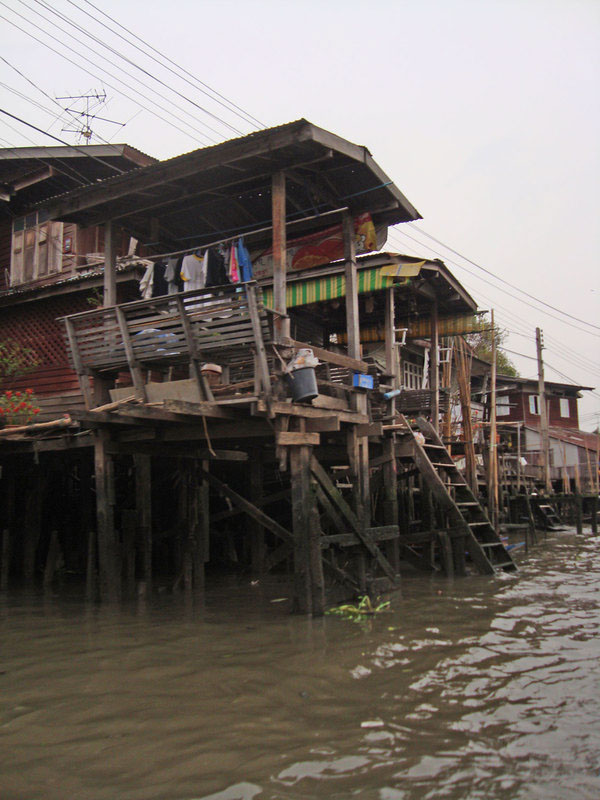 After the 3 days of my most favourite hectic city, I decided to head down 2 Krabi for the rest of my 2weeks with my girlfriend.
We hit the beaches of dream islands; buckets full of alcohol, full moon parties, getting attacked my monkeys, temples in caves and natural Jacuzzis in the jungle.
Keep an eye out for new paintings of my available here:
http://thekrah.yokaboo.com/


Yea me and my Wife love Thailand some mutch that we whent back there the next year and I got to put up some more street-art :)