T-Mobile Creative Refresh - Human Touch


A lovely project to re-design the in-store digital content in all of T-Mobile's UK stores. 

This content consisted of a non-interactive plasma screen display which plays ATL ads and flash advertisements on a random loop, digital posters and an interactive touch screen interface for customers to browse phones and price plans etc.

This route was borne out of a desire to do something tactile and emotive. This would provide a strong juxtaposition from the current store environment, which is quite clinical. It also evoked and emphasized their strapline of "Life's For Sharing".



Role In Project


Concepts, Art Direction, Design, Video Editing
Plasma Screen Key Visual Sequence


Our idea revolved around people interacting with each other to build an interface. The visual sequence below shows how the transition from one piece of content to another would behave. This would be a real departure from the current Apple style carousel that is currently used on the Plasma screens in T-Mobile stores.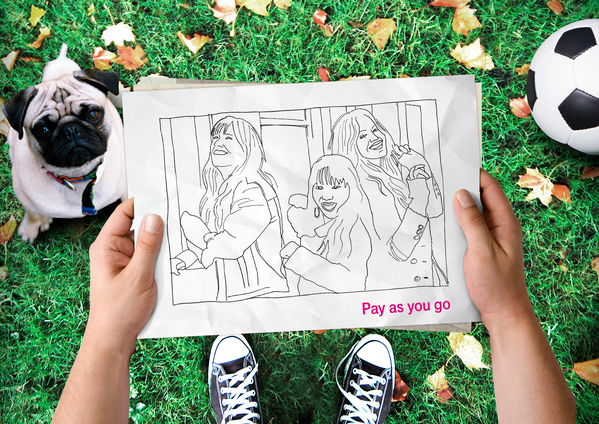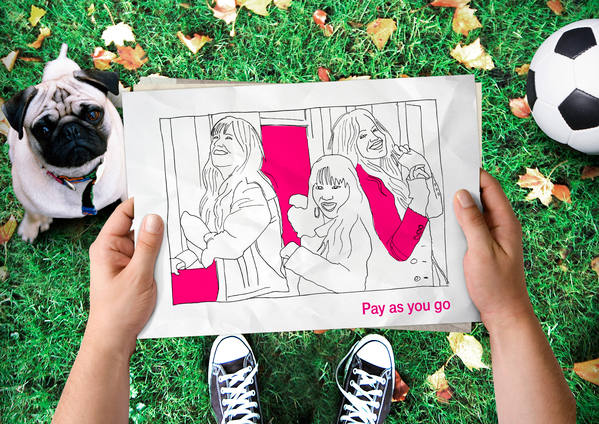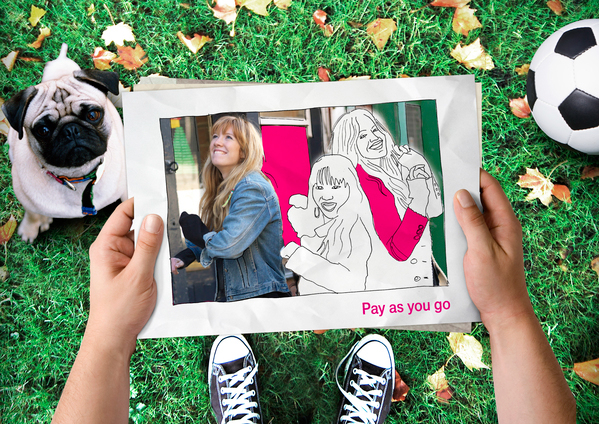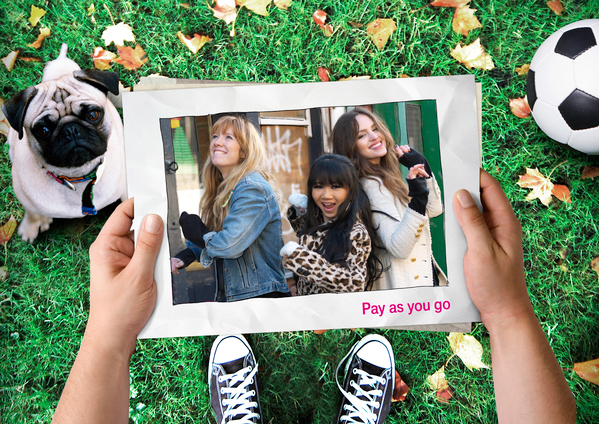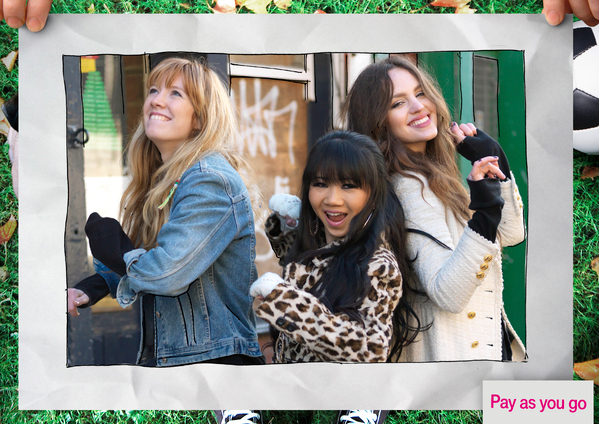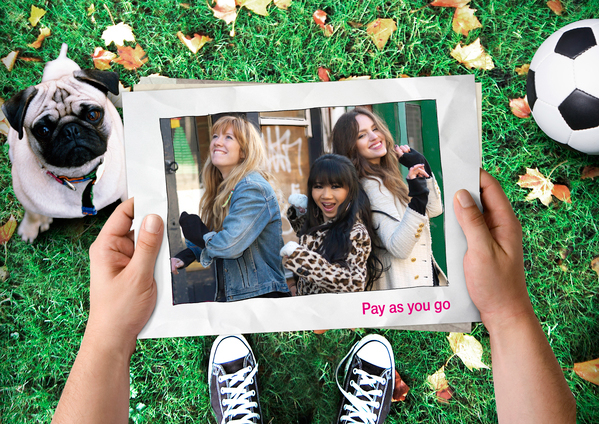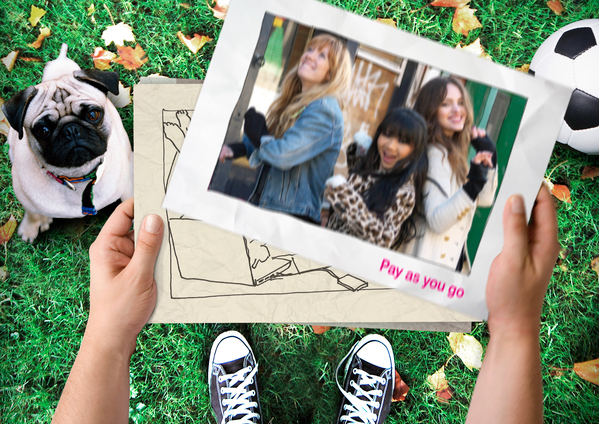 E-Poster


The e-posters are currently flash movies that play on a constant loop. Our idea was to break them up with video of people walking onto screen and unravelling a sheet of paper that the poster could then be displayed upon.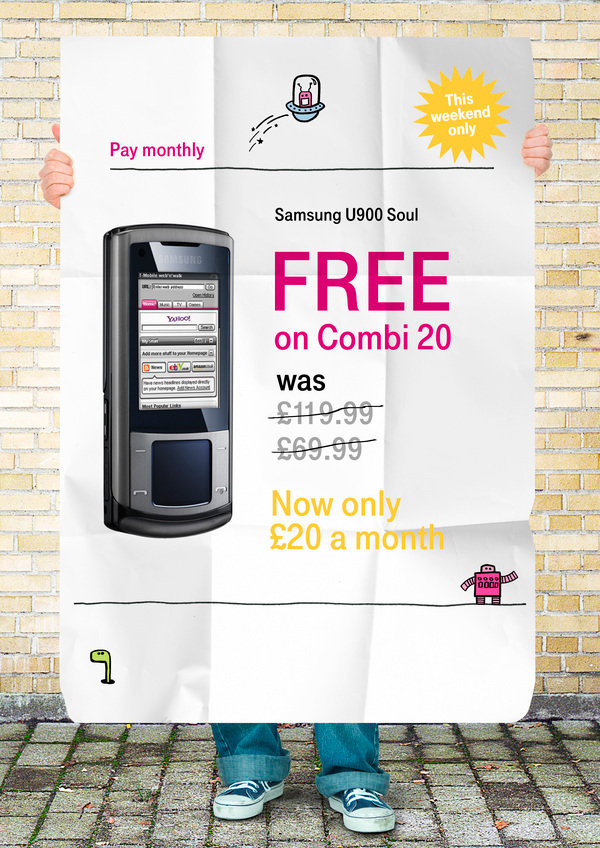 Touch Screen Interface


The current touch screen interface is very much based on a web design template. We wanted to create something that utilises the technology more and becomes more engaging as a result.