GROOVESHARK
Artist Theme Artwork
This might actually seem like a simple one, but it's honestly one of the most experimental things i've done lately. I've drawn out the tiger over 4 sheets of paper and added a crazy amount of details, fur, scratches, water drops... then i scanned in and applied a few effects and layers for shading. Finished it up with some lightstreaks to color it up a bit. ..And done, 
Hope you like it. 
Check it out on www.grooveshark.com!
Thanks to at Grooveshark for giving me this amazing oppurtunity!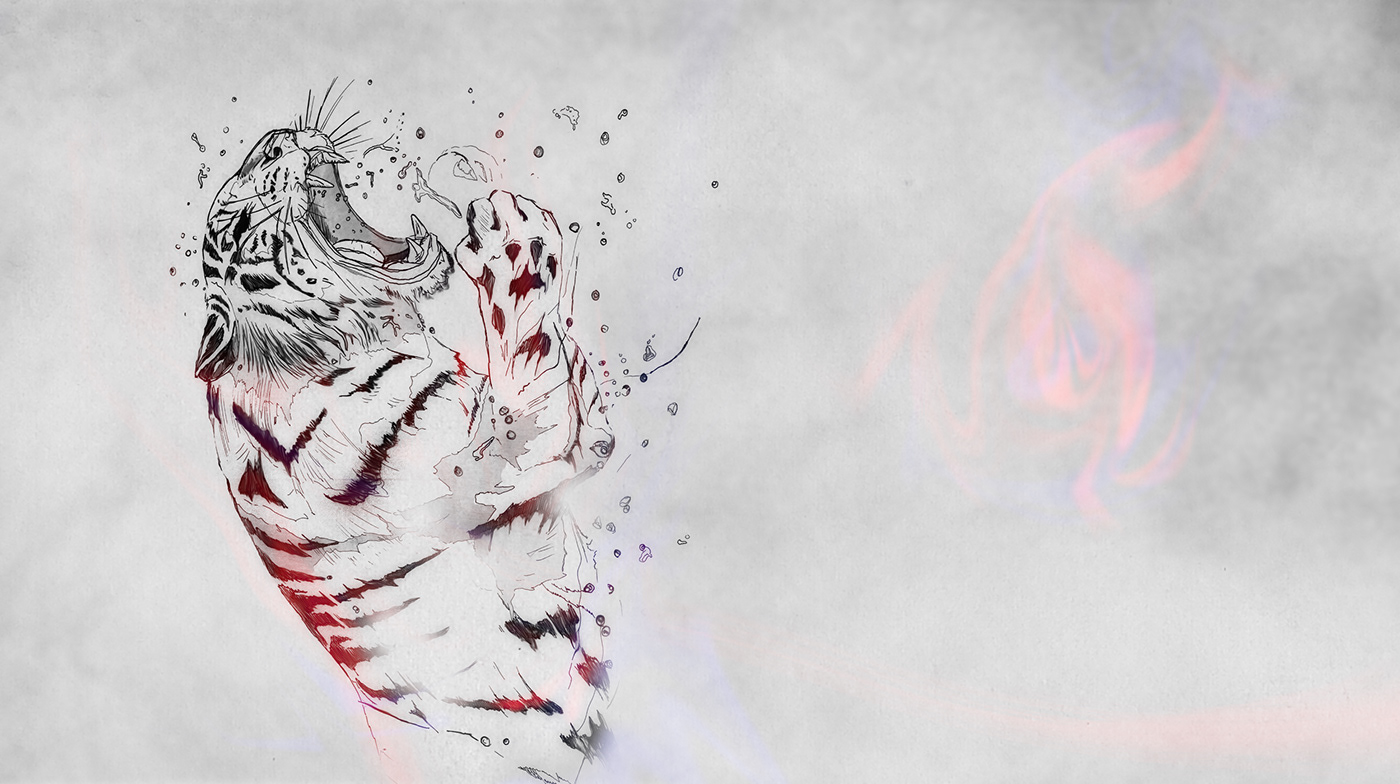 This is the original drawing which i will post later on as a single project...
i will be selling the black on white drawing on canvas too, contact me if you're interested!