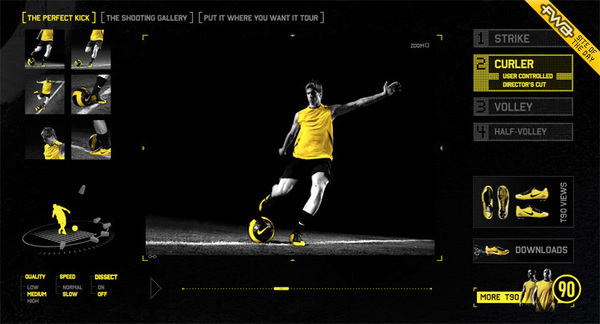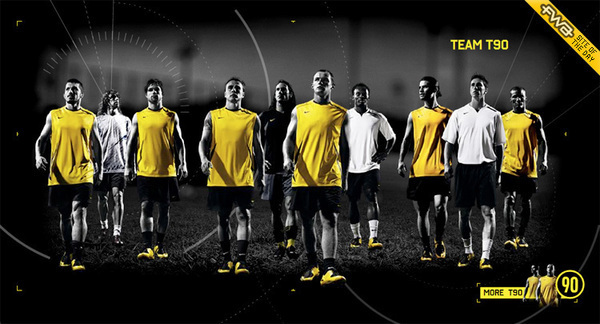 Role Art Direction, Animation, Video Editing

Videos The Making Of / US Commercial / Curler / Strike

Description
Nike's most technically advanced football boot to-date, the T90 Laser, required an ambitious online presentation that would capture the attention and imagination of media-savvy, football-crazy teens across Europe.

Employing a striking color palate of aggressive yellow and contrasting black and white, we created a product experience unlike any attempted before. Utilizing six Weisscam digital video cameras shooting at 950 frames per second, we allowed users to discover the raw physicality and artistry that goes into every strike. In addition, product features were displayed in ultimate detail within a platform that offers seamless interaction.