Dohányzásról Leszokást Támogató Központ
identity design  for a hungarian stop smoking center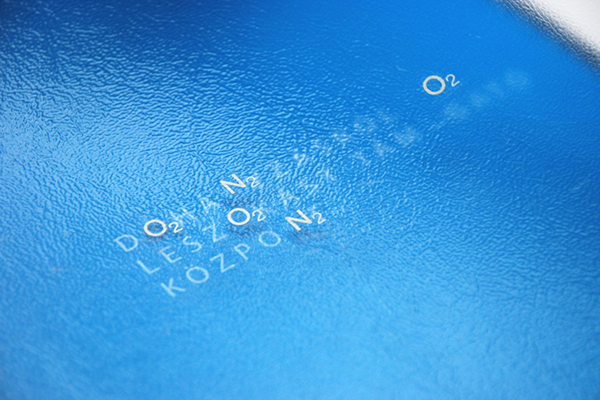 MAIN CONCEPT, LOGO
Quitting smoking is almost as huge problem for the public as it is for a person. Unfortunately, in Europe, Hungary has one of the highest rates of smokers. That is why we considered designing the identity of the Stop Smoking Center as a social task, expectation.
Examining institutions' and organizations' communication, or simply looking at posters for this topic we find that everyone uses deterrence as a tool. We chose emphasizing the positive perspective on quitting smoking instead. Making the clean, fresh air visible, the transparent film, the light blue colors all represent this purpose.
Air is composed of oxygen (O2) 21%, nitrogen (N2) 78%, 01% other gases and impurities. The latter one percent consists of nitrogene dioxide emitted by cars, dust, and carbon dioxide due to cigarette production and use.
We did not think about the center's relatively long name as a disadvantage; on the contrary, we found it a challenge, thus we constructed it with the aim of having a positive meaning, as it was previously mentioned. The chemical formulae of the components of air are making the logo itself ethereal and its message clear.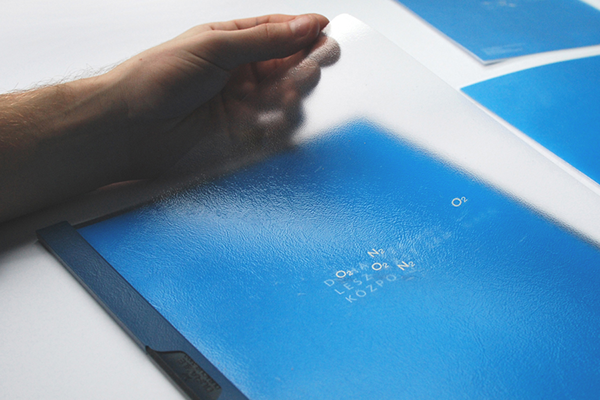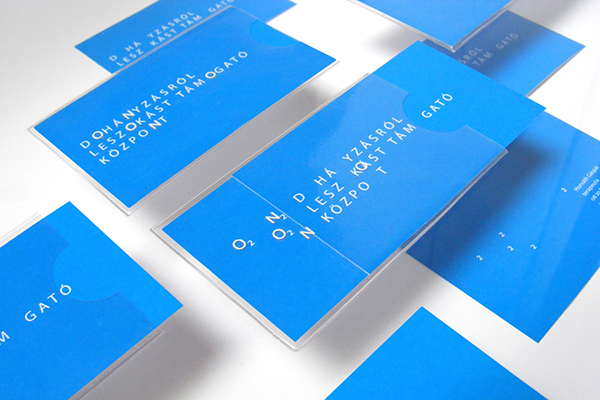 POSTERS, VEGETABLES VS. CIGARETTES
second part of identity
Concerning the posters, we replaced smoking with healthy eating, thus pointing out, that quitting smoking is as much important and beneficial for us as for our environment. However, the style, with its clear and powerful visual impact is simply as effective as other posters on the subject without their bizarre and deterrent content.