"WePod" Mockup - R/GA Mobile Music Contest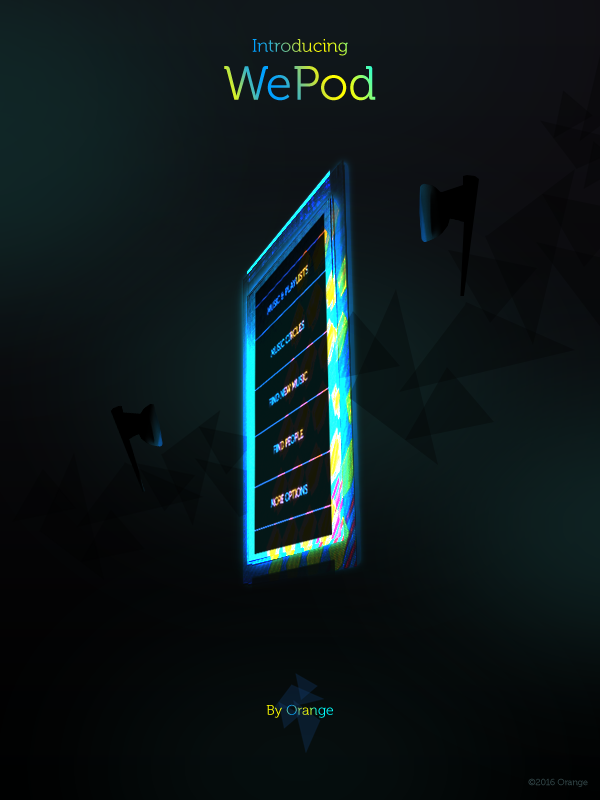 Cassette Tape  --->  Compact Disc  --->  MiniDisc  --->  Storage Based.... What is next?

Soon you'll be able to listen to any music, anytime, anywhere on the planet without having to purchase and download files. Just add music to your library or playlists without worrying about storage space. Share your music with friends. Explore and find new music through a social network.


Music On Demand

You pay a subscription to iTunes or your provider of choice and receive streamed songs on demand. Add them to your library or playlists just like a download only you never have to worry about filling up a hard-drive again. A music search would find songs streamed from music blogs as well so you can find those rare remixes and mash-ups.


Social Aspects

You set up a profile and can pick which playlists you'd like to share with the world. Search to find what Thom Yorke or Tom Hanks are listening to today or at the moment. Add Tom Hanks's songs and playlists to your library. Share music with friends and even find out what that girl sitting across from you on the subway is listening to and add her songs to your playlist without having to speak a word. Suddenly music is a much more open experience for everyone to share. Its sharing, experiencing and learning about new music like never before.


Possible Device Executions

• Music and information is stored in clouds. Lose your device? Buy another one, log in and your device restores to the way it was before.

• ePaper Technology. Very thin. Just two slices of touch display ePaper with the core of the device sandwiched between them.

• Can fully customize the color & screen animations on the device. It can be anything from solid black and static to bright pink with hello kitty animations on the surface.

• Can be worn on the wrist, held in your hand or stuffed in your pocket. Very durable and flexible.

• Audio/visual experiences.