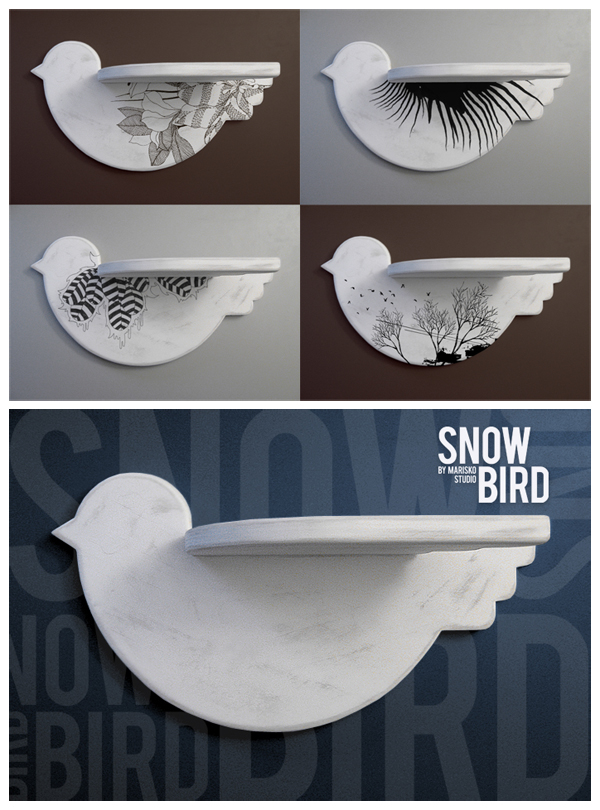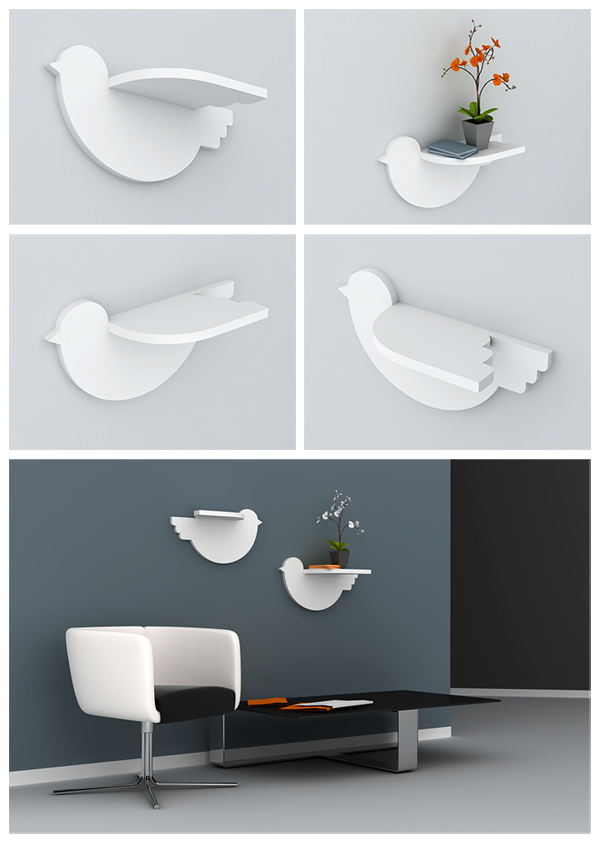 "Snow bird" is a blank/canvas.
When it comes to hands of a designer, artist, virtually any human being or even a child, "Snow bird" acquires a completely new image every single time.
You can a felt tip pen or a box of paints, reimagine it as you wish and transform this simple white blank into a small work of art. It is up to you to decide whether it is going to be a shelf or just a bright spot in your interior design.