Shadowhunter Runes/Glyphs
Here lies of
Rune/Glyph (Tattoos) I made exclusively for
Cassandra Clare
's

Shadowhunter series. The Titles; The Mortal Instruments | The Infernal Devices | The Dark Artifices

It's a pretty long and growing series. There are several other Shadowhunter titles I cannot (and will most likely never be able to recall. I'm only one rather short girl after all. There is only so much data 5'1" can retain.) These rune/glyphs however, world over venerated designs have donned canvas shoes, iPad cases, hair fades, bedroom/office walls, notebooks, backpack, best-friends with sharpies, pastries of all sorts, jewelry and weapons wear. But more devotedly the skin therein. I'm dedicated to expressing my heartfelt "Agape" affection, whereas this here is a collection of the more officious forum connection; well I say officious I really mean pretty. As the series grows I will add what/when I can but there is so much more of you than my s'elf. So many pretty vids, I'm going to try to keep it structured and aesthetic for your viewing pleasure. 

x
This is a selection above is of the most mentioned runes; more than forty will be available in the
Shadowhunter's Codex
.
Frequently Asked Question:

So, how does it feel to see your runes all over the place? Isn't it awesome?!
you know, its now been about 15 years I've watched my artwork donning people's skin. I want to say it's terribly different seeing it large scale, big-screen, dolled up all-film sized but it really isn't. certainly it's on a grander scale but that loses a certain intimacy that personally tattooing people, becoming part of their story, learning about theirs gives me.
Now lemme tell you about what is exceptionally different about this experience; 
       — TL;DR version.
       1) Cassandra Clare (getting her props)
       2) The Mortal Instruments Fans Reaction
       3) Works like Hebeldesign
       4) Th3rd World Studios Comic
       5) The Fans Works
       6) The Mortal Instruments Swag
       7) Mum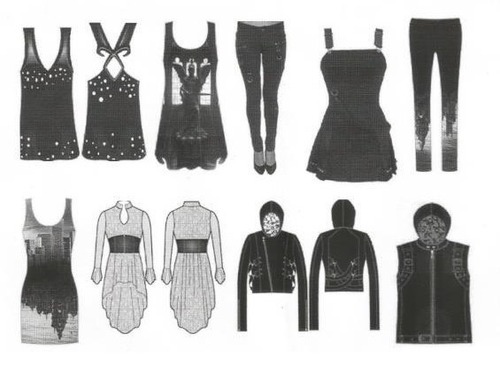 *however, throughout the page you will note the wiggle-room, e.g. for personal use, not profit. When I made it for my friends b-day present, on my halloween pumpkins, in my fan-vid, etc. Those are all good! But be wary of not asking on account of REASONS!!!
However;

A lot of Care, Craft and Caffeine went into making these. Fans/Viewers, your patience and kindness have been a great inspiration in finishing them.If you want/need higher resolution images, please e-mail me directly and I'll see that you get what you need and you understand these terms.
Want more Shadowhunter Runes Made?"  I was overwhelmed by dozens of clever suggestions. A Year (and A Day) later, its thanks to
you
, that the task was
completed
! In gratitude, I pre-released a handful to interested fans; assigning undefined Runes, giving participants free reign & promising the winning design(s) to be featured on
cafepress/far_eviler

That was the challenge, here are the favorites!
1

st

place - "Love" by

kelly@sundermedia.com


2

nd

place - "Mourning" by

firefighterkw@yahoo.com


3

rd

place - "Wedded Union" by

eulo1996@yahoo.hk


Honorable Mentions:"Wedded Union" (Stained Glass) by

reachforthestarfish@gmail.com


"Angelic Wings" by

cherrytuna@gmail.com

More significantly, I got a chance to collaborate with many funny, witty & creative minds. I am humbled & amazed by the outcome. I hope you are too...

So, Thanks for being

 
'City of Lost Souls' by Cassandra Clare - Book Trailer April 2012.
by Dirty Robber, released by Entertainment Weekly.com Wednesday, April 18.
Bellow is a Fan Illustrated short, expertly capturing the likeness of every actor after casting had been officiated and filming began. 
Iain Lew Kee not only created stunning animation but the beautiful musica as well to create this breath-taking work. I'm honored to see my squiggles all up in there :o)
More info at http://www.shadowhunters.com/

THE INFERNAL DEVICES: THE MANGA - Yen Press - http://www.yenpress.com/the-infernal-devices/
The Mortal Instruments: City of Bones - Th3rd World Sutdios - http://www.comixology.com/The-Mortal-Instruments-City-of-Bon­es/comics-series/9056
Simon & Schuster Publishing - http://www.youtube.com/SimonSchusterVideos
The Mortal Instruments: City of Bones - Sony Pictures - http://themortalinstrumentsmovie.com/

---