Promo-site Honda Pilot

Develop promotional site Honda Pilot

Car Honda Pilot design is brutal and harsh chooped forms. To highlight the unusual character of the car, the site is constantly changing angle and you can see the car in different angles. Expressive animation, and large fonts increase the energy of the image.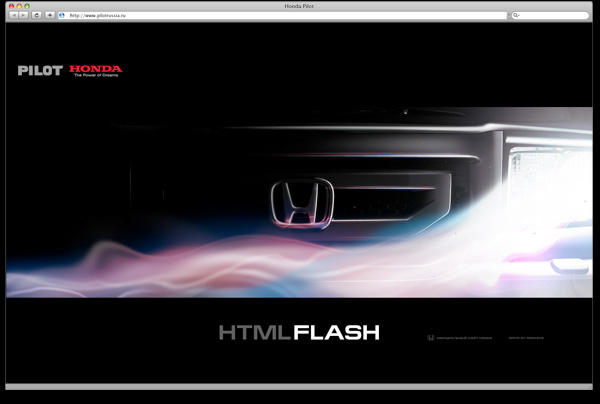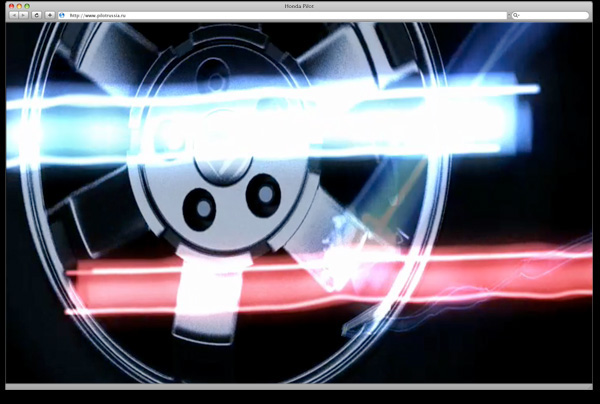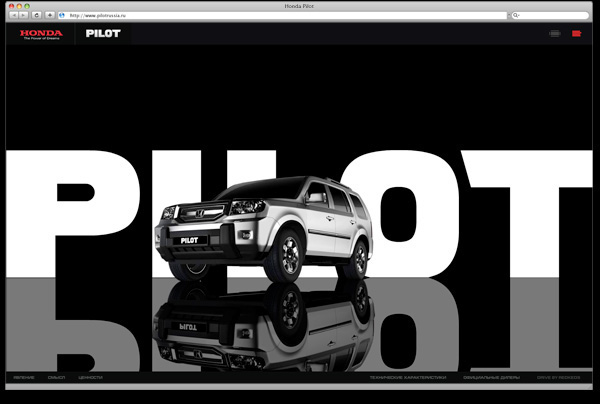 As a special reception using the site created specifically for video and narration postscoring website.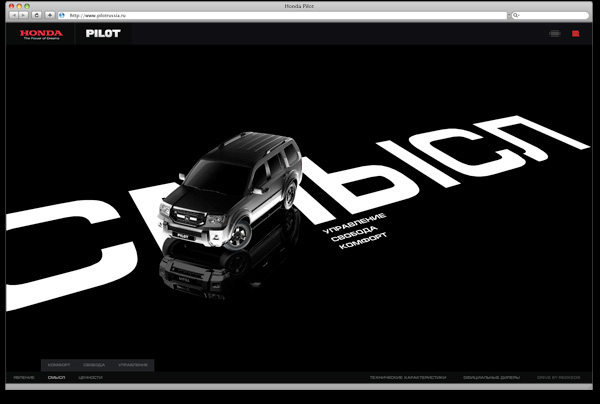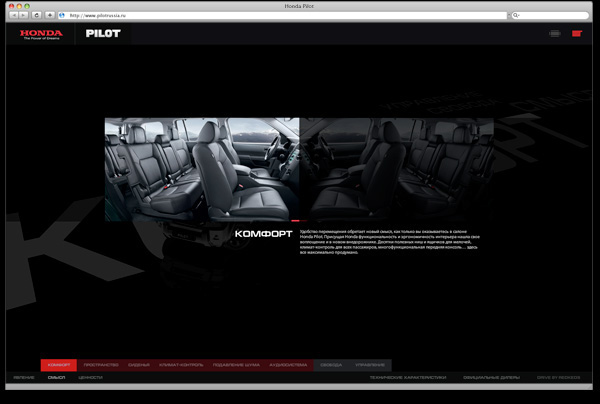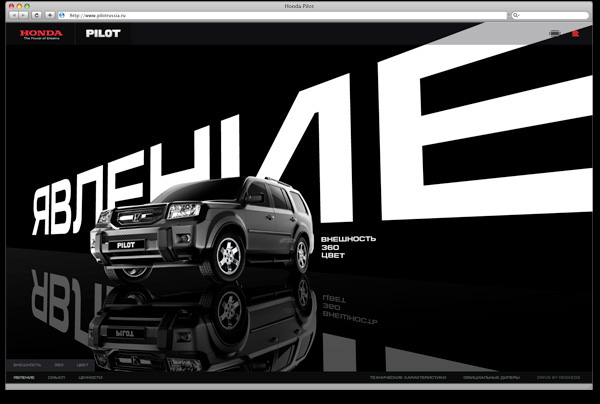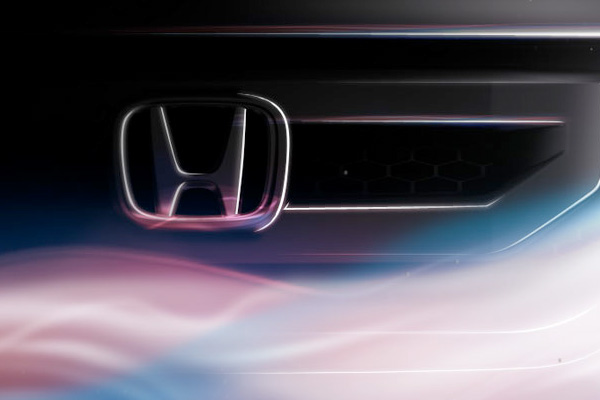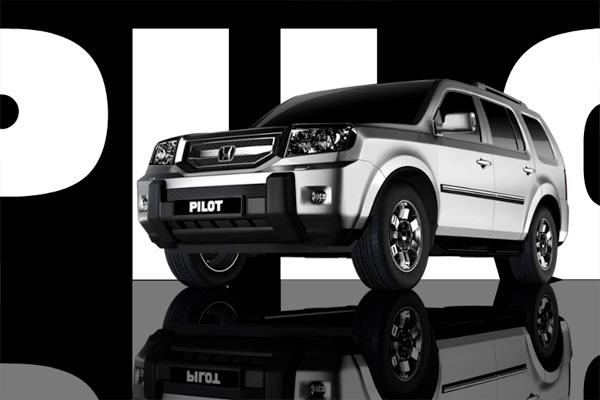 The project worked:

Head: Vasily Lebedev
Manager: Bykov, Vitaly
Art Director: Eugene leaner, Alexey Maslov
Flash-Programmer: Ilya Ryzhkov
Designer: Alexei Maslov, Alexei Komarov, Albert Polyakov
Programmer: Brylev Ivan
Copywriter: Vasiliev Ivan
Flash-animator: Sivalnev Paul